This July 4th was a bit of a weird one for all of us because it fell on a Wednesday. Smack dab in the middle of the week – no time to really go anywhere and definitely not enough time to party and recover. My boyfriend and I decide this oddly timed holiday was the perfect time to hangout in small town Texas and enjoy their festivities. Granbury, Texas is the ideal place to do this. Granbury is a growing small town of retirees. My grandparents are some of these. The Independence Day celebration is a two day long event beginning on the third of July and going out with a bang and burst of color on the night of July fourth.
Every year the Granbury square fills up with vendors and parking is non existent unless you get there early or hike a mile. Despite this hike people come from all around to see the artisans and their wares. I managed to keep my distance this year and not buy anything but it was difficult. The vendors sell everything from clothes to bird houses, wall art to jewelry and a few other odd ball foods like jerky, popcorn and jams. This does not include the fair food vendors with funnel cakes and fresh squeezed lemonade.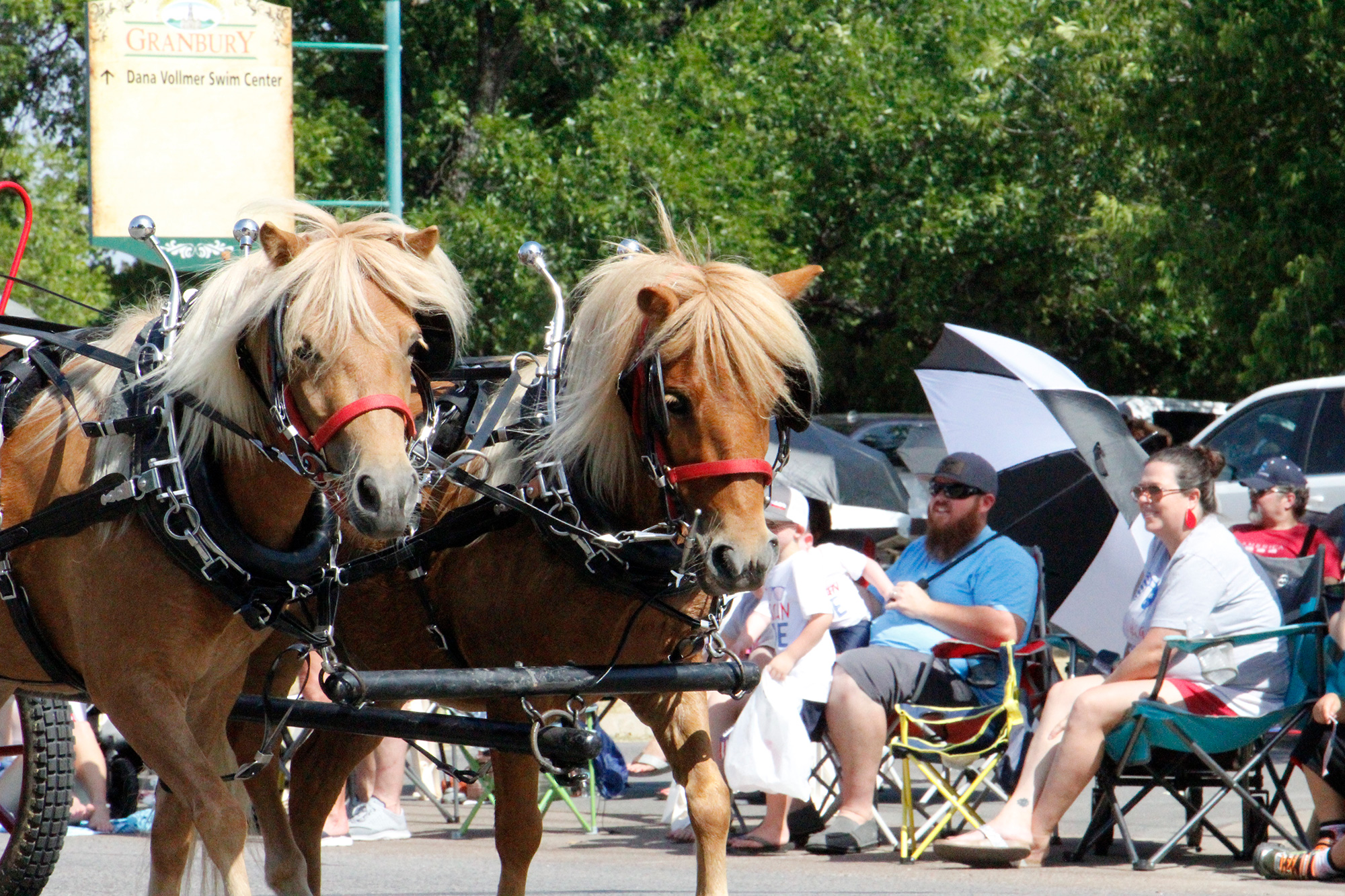 The festival this year also included a car show at a local dealership and a concert in the park hosted by a radio station the evening of the third. The biggest part of the Independence Day festival is the parade on the morning of July 4th. This year there was a kids bike decorating contest at 9 am before the 10am parade start time. The parade route is down Pearl Street to the Historic Downtown square. We got there about 9am and many of the good seats were already taken. If you go to the 2019 parade, go early with your chair and bring plenty of water because it does get hot. If you forget your water, many of the vendors and shops on the square are selling bottles.
July 4th dawned bright and sunny, with not a cloud to be seen. 100 plus entries made their way down Pearl, starting at the high school to the square. Everywhere was packed with people in folding chairs. The parade started with the Granbury High School marching band and color guard followed by cheerleaders and the dance team. The lively high school students were followed by the congressman for the district, a state senator and state representative, county judge, mayor, city council member, all the way down to the Hood County Sheriff. All was in the first 10 minutes.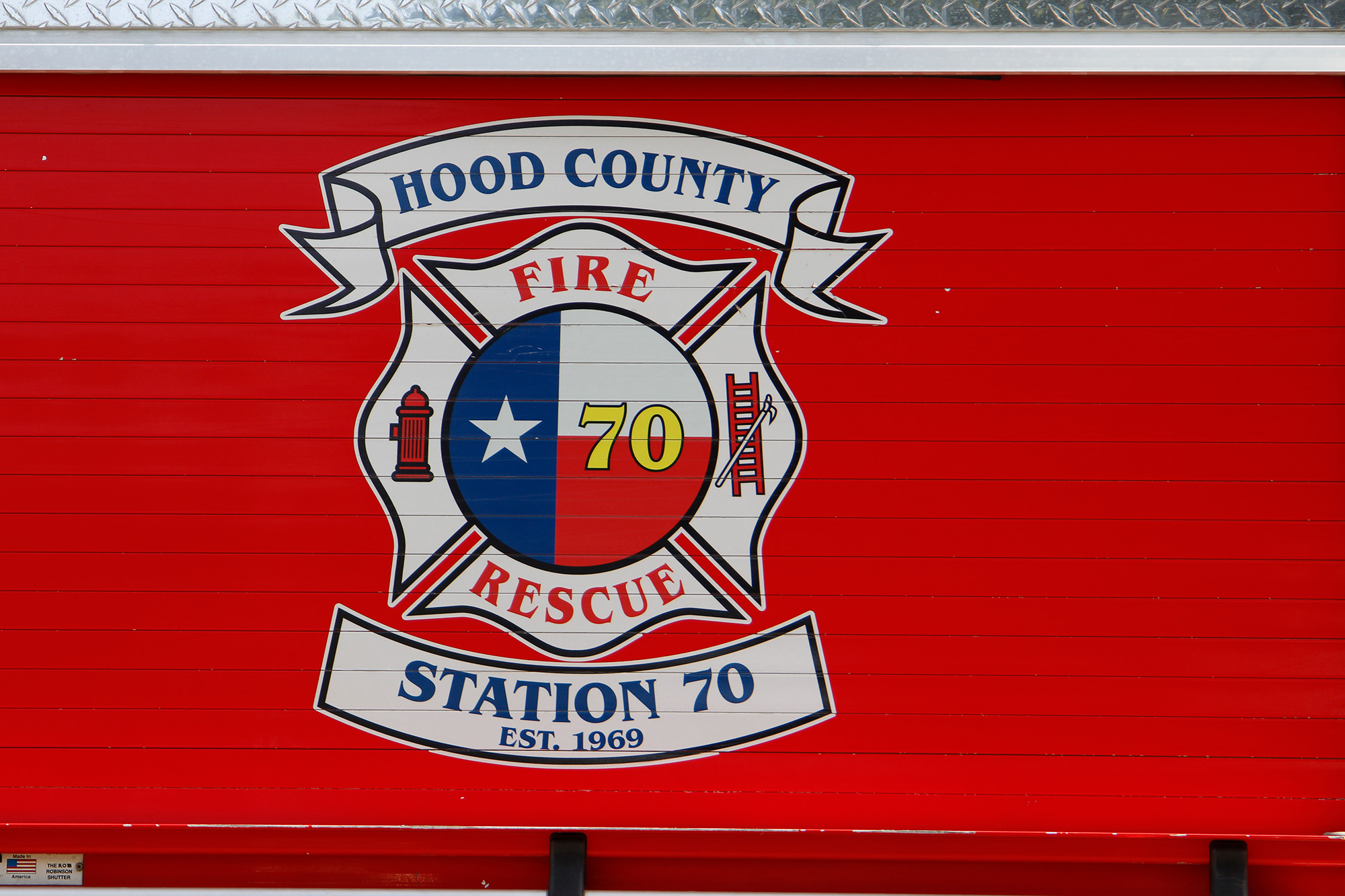 The 4th of July celebrations in Granbury are a big event for all the residents and all of their families. My grandparents waved to many of their friends in the parade. People with various churches, veterans, members of the local corvette club. I loved that as veterans and their families went by, people clapped and they clapped for every fire truck that went past carrying volunteer firefighters. The little kids in front of us were yelling "thank you first responders!"
Being that this is Texas, a decent number of parade entries were on horseback. Some of the entries were wagons pulled either by a team of either mules or horses. One wagon was even pulled by ponies, they seemed to be loving it too. Little girls walked next to their little paint ponies, all decked out in red, white, and blue. Also, too here came the kids from the earlier bike decorating contest, riding together in a little herd.
If you get the chance to visit Granbury, do so. They love to celebrate the holidays but even if you go on a regular day be sure to stop by the downtown square to shop, grab a bit, and simply enjoy all that this little town has to offer.
Texas born, Laci McGee of
McGeeTravelTales.com
grew up hunting and fishing. Now she loves travel and cooking, a good beer and a great story. People are their stories and she hopes to share hers. She has a ridiculously adorable canine companion named Bear, a supportive family, and a wonderful boyfriend.