Kingston, Ontario, is a city teeming with history, natural beauty, and vibrant attractions. From its fascinating past to its picturesque waterfront, the city offers many experiences that captivate visitors.
Join us as we journey through some of Kingston's most enticing destinations, including Martello Alley, the Kingston Penitentiary Tours, and more!
Martello Alley: A Creative Haven
When it comes to exploring Kingston's vibrant art scene, Martello Alley is a must-visit destination. Tucked away in the city's heart, this charming alleyway has been transformed into an outdoor art gallery, captivating visitors with its colorful displays and creative energy. As you step into Martello Alley, you'll find yourself surrounded by an array of stunning paintings, sculptures, and artistic expressions that showcase the immense talent of local artists.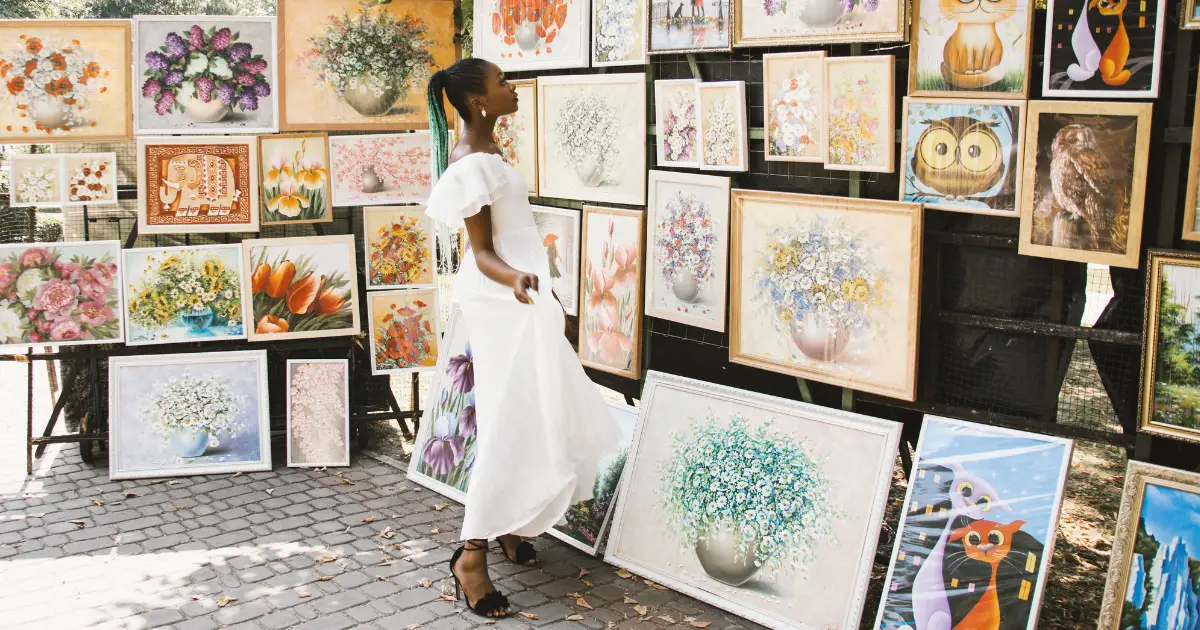 Wander through the alley at your own pace, taking in diverse artistic styles and themes. Each step unveils a new discovery, as every corner reveals a unique piece of art waiting to be admired. The vibrant colors, intricate details, and thought-provoking designs create an immersive experience that stimulates the senses and sparks the imagination.
Kingston Penitentiary Tours: Unraveling the Secrets of the Past
Step back in time with the renowned Kingston Penitentiary Tours, one of the top attractions in Kingston, Ontario. Embark on a guided tour that offers a captivating glimpse into the intriguing history of this notorious maximum-security prison. Delve into the stories of inmates, daring escapes, and the impact on Canada's criminal justice system. Kingston Penitentiary Tours provide an immersive and educational experience, making them a must-visit for history enthusiasts.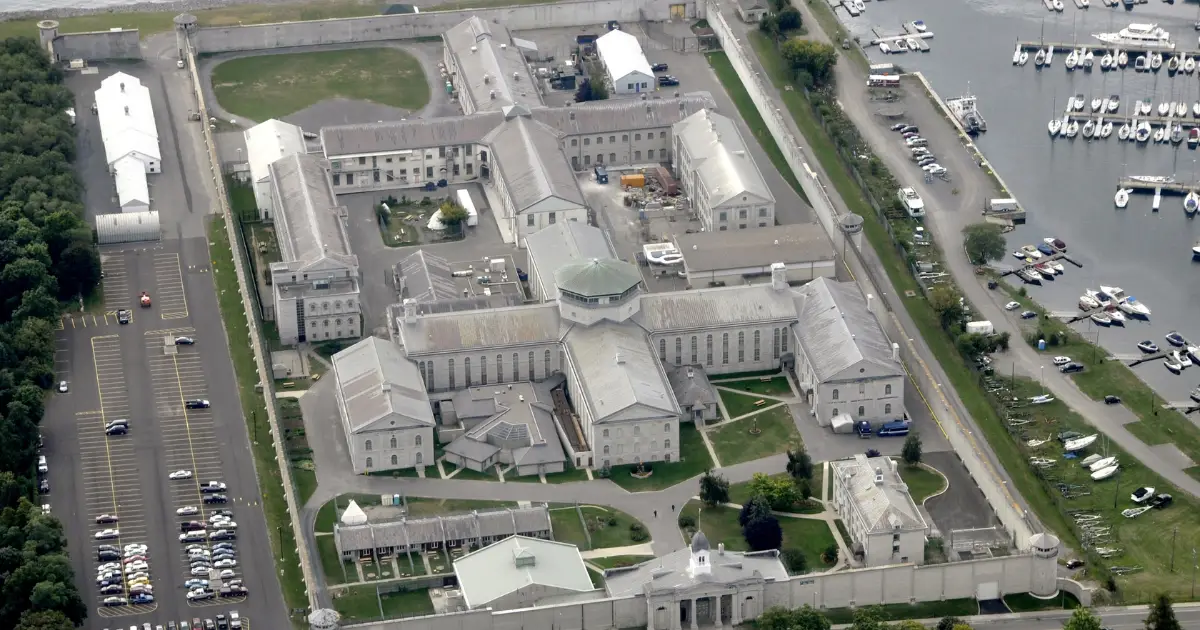 Due to the tours' popularity, booking your tickets in advance is advisable. The demand for this unique experience is high, and securing your spot ensures you will experience this unforgettable journey into Kingston's past.
Kingston Waterfront: A Serene Escape
Escape the bustling city and find serenity at the Kingston waterfront. Enjoy a leisurely stroll along the scenic pathways, taking in the breathtaking views of Lake Ontario. The Kingston waterfront offers many free things to do in Kingston, including picnicking in the parks, enjoying outdoor activities, or simply savoring the peaceful ambiance while watching boats sail.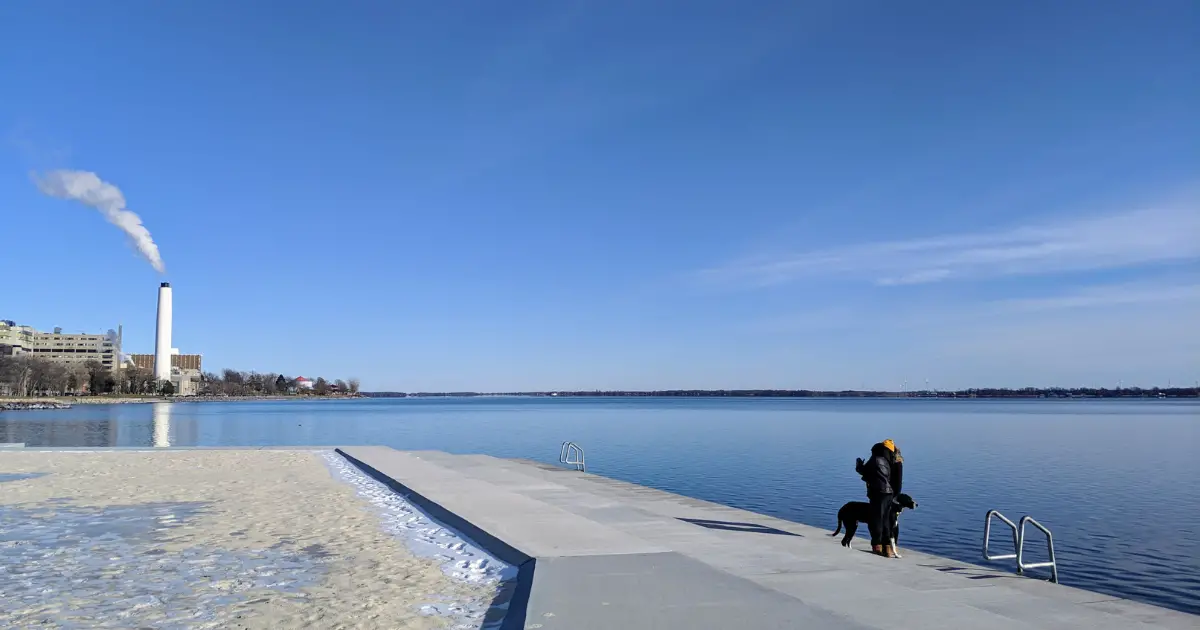 If you're visiting during the summer months, be sure to check out the events and festivals that take place along the waterfront. From live music performances to art exhibitions and cultural celebrations, there's always something happening to add an extra touch of vibrancy to your visit.
1000 Islands: Nature's Masterpiece
Just a short distance from Kingston, the 1000 Islands region is a nature lover's paradise and a top attraction in Kingston, Ontario. Embark on a boat tour along the St. Lawrence River and marvel at the beauty of this archipelago.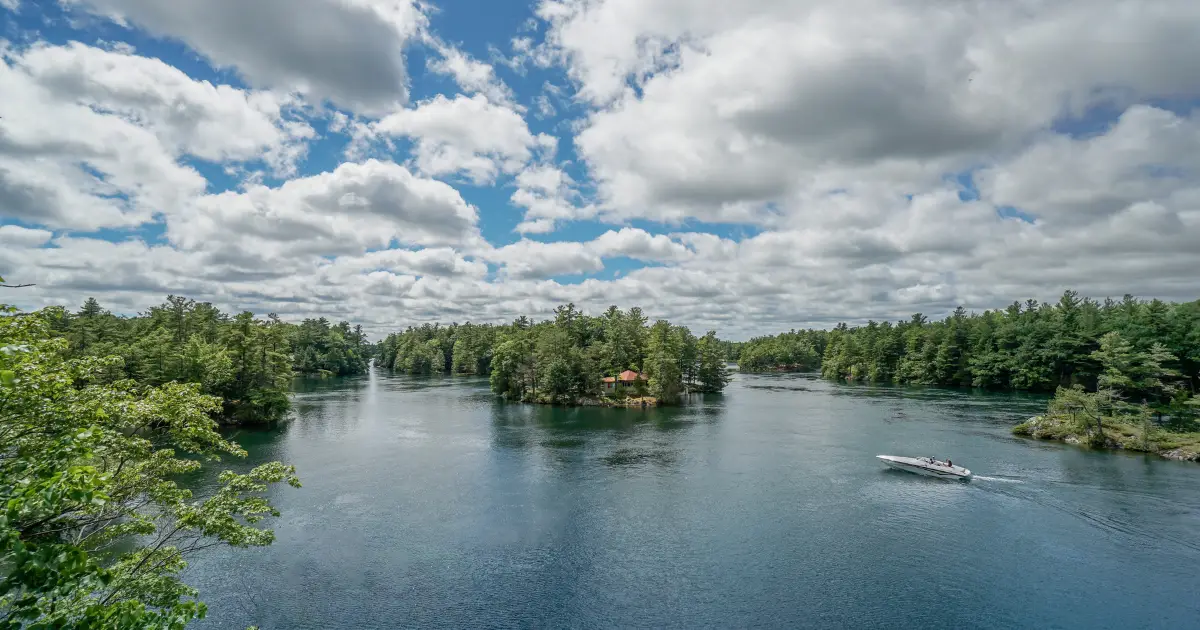 Explore the countless islands adorned with lush greenery and be captivated by the pristine waters. 1000 Islands offers an unforgettable adventure for visitors of all ages.
Downtown Kingston: A Tapestry of Culture and Heritage
Immerse yourself in the cultural and historical tapestry of Downtown Kingston. Wander through the streets with beautifully preserved heritage buildings, boutique shops, art galleries, and charming cafes.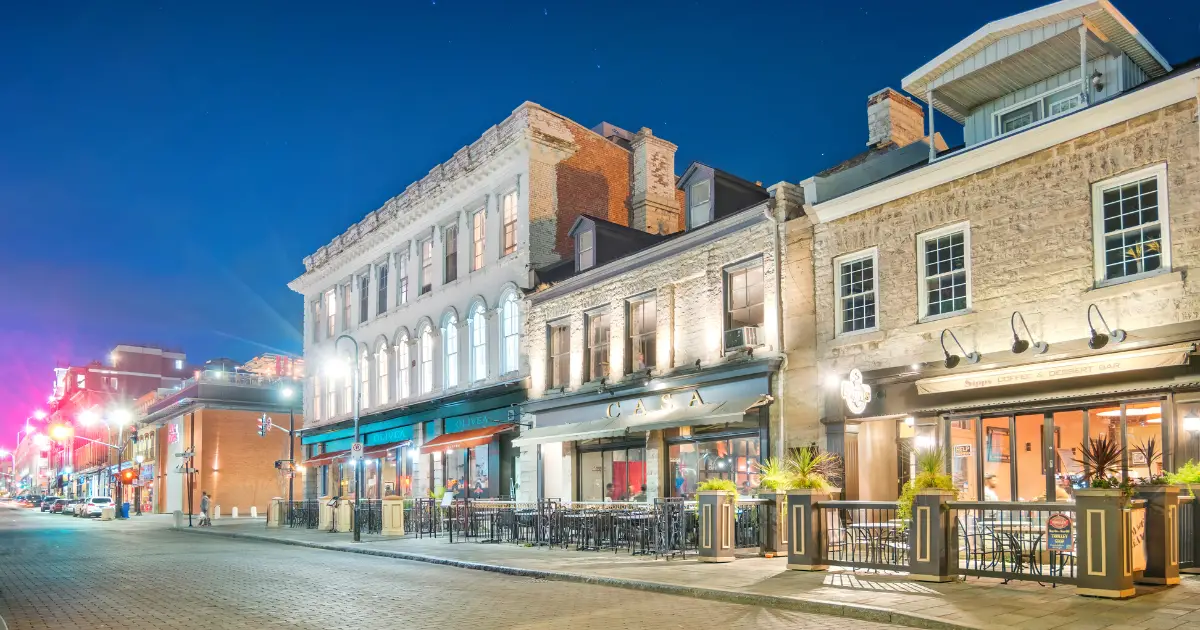 Downtown Kingston offers a blend of old-world charm and modern flair, making it a top choice for those seeking things to do in Kingston, Ontario. Explore the unique shops, indulge in local cuisine, and soak up the vibrant atmosphere of this bustling district.
Pumphouse: Where Art and History Converge
Art enthusiasts and history buffs will find solace at the Pumphouse, an art center housed within a historic waterworks building. Delve into the vibrant local art scene as you peruse the ever-changing exhibits showcasing the works of talented artists.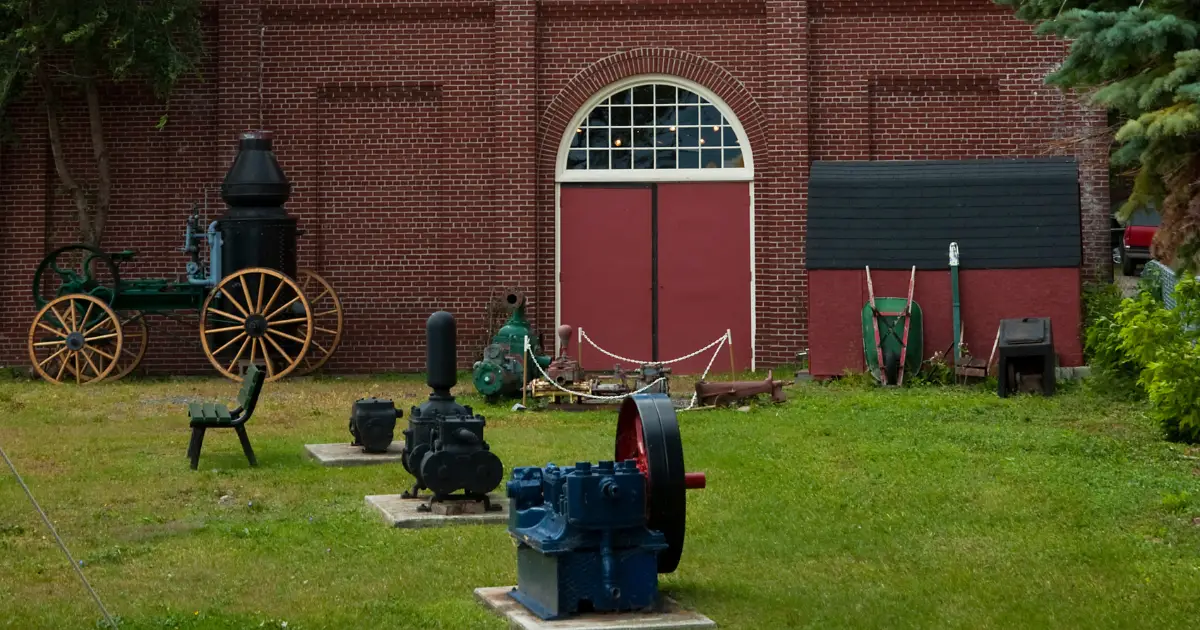 Appreciate the seamless blend of history and creativity in this unique setting, and catch a workshop or event to further immerse yourself in the artistic community.
Fort Henry: Reliving the Past
Fort Henry is a testament to Kingston's military heritage, located atop a hill overlooking the city and the St. Lawrence River. Step into the 19th-century fortress and embark on a journey back in time. Explore the fort's intricate network of defensive walls, barracks, and watchtowers.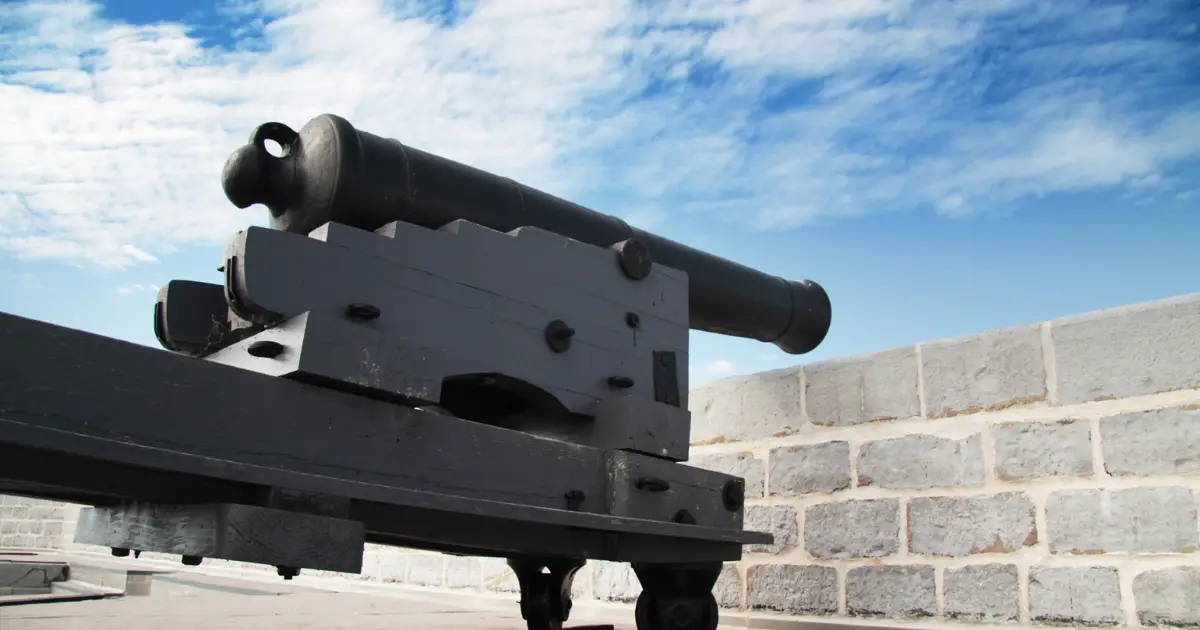 Engage with costumed interpreters who bring history to life through reenactments and demonstrations. Fort Henry offers a unique opportunity to immerse yourself in the rich history of Kingston and discover the lives of the soldiers who once guarded the city.
Kingston City Hall: Architectural Grandeur
A magnificent example of Richardsonian Romanesque architecture, Kingston City Hall is a stunning landmark that commands attention in the heart of downtown. Marvel at the intricate stonework, towering spires, and the majestic clock tower that graces the skyline. Take a guided interior tour to appreciate the ornate details, including the grand council chambers and historical artifacts. Kingston City Hall offers a glimpse into the city's civic pride and serves as a testament to its rich heritage.
Beyond its architectural and historical significance, Kingston City Hall is also a vibrant hub of civic activity. It hosts various events, including art exhibitions, cultural celebrations, and community gatherings. Keep an eye out for special shows or performances that may coincide with your visit, as they provide a unique opportunity to experience the building in a different context.
Kingston Trolley Tour: Exploring the City's Charm
Hop aboard the Kingston Trolley Tour for a delightful and informative journey through the city's charming streets. Sit back and relax as the trolley takes you on a guided tour, highlighting Kingston's significant landmarks, historical sites, and cultural attractions.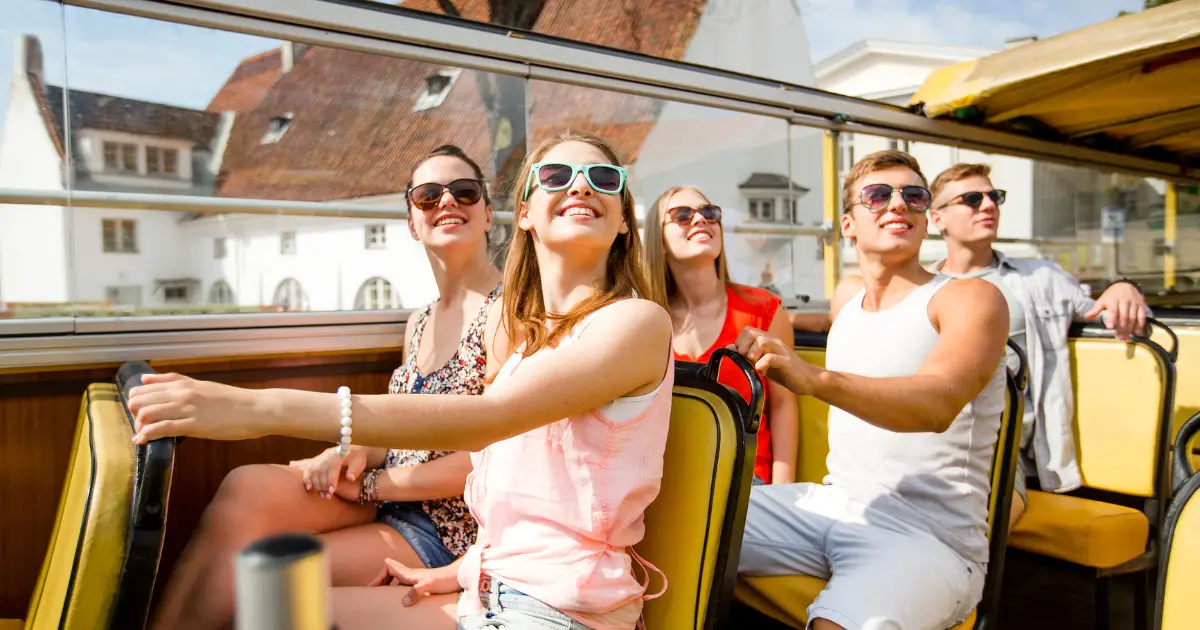 Listen to captivating stories and anecdotes from knowledgeable guides who bring the city's history and heritage to life. The trolley tour offers a convenient and enjoyable way to explore Kingston's highlights and better understand its rich tapestry.
Queen's University: Academic Excellence and Architectural Beauty
Discover the prestigious Queen's University, a renowned institution that blends academic excellence with architectural beauty. Stroll through the campus grounds with stunning buildings, lush green spaces, and historic landmarks.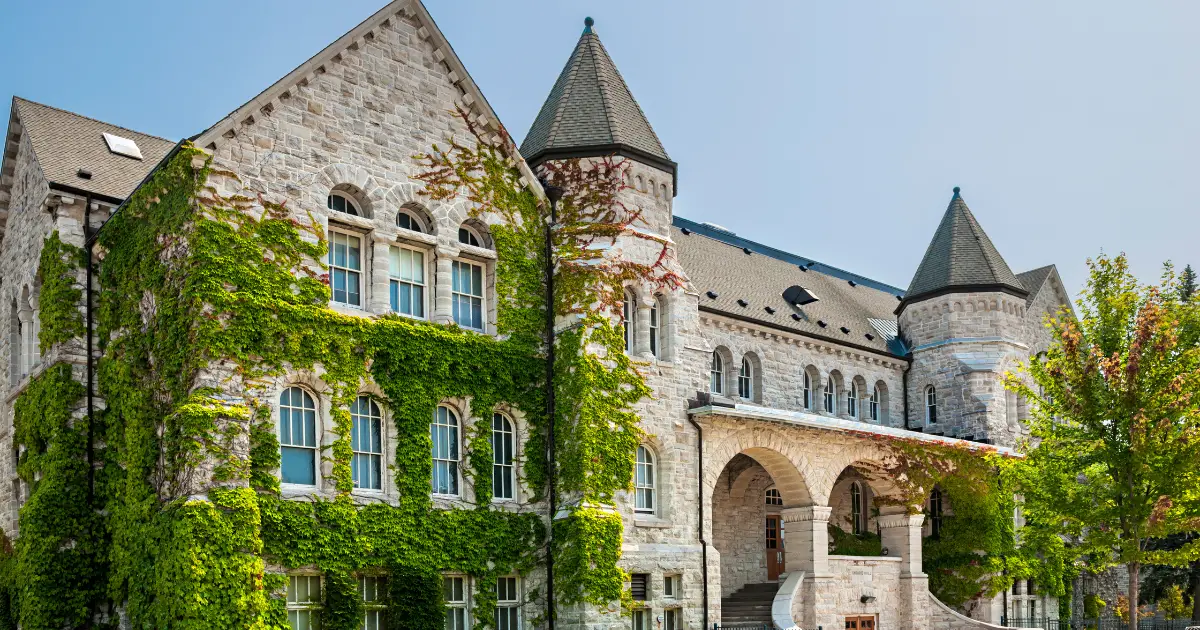 Admire the intricate details of the Neo-Gothic limestone structures, such as the iconic Grant Hall and the Douglas Library. Immerse yourself in the vibrant atmosphere of the university, where the pursuit of knowledge and a strong sense of community thrive. Queen's University provides a fascinating glimpse into Kingston's academic and cultural heritage.
Kingston has it all, whether you're seeking artistic inspiration or a spine-tingling experience. Plan your visit and discover the wonders that await you in this captivating Canadian city.
Stay Up to Date
Get our best stuff sent straight to you. Get more great travel content directly to your inbox monthly.