Welcome to our flavorful journey through Bangor, Maine, where gastronomic treasures await! In this culinary exploration, we unveil the hidden gems and beloved establishments that make Bangor a true food lover's paradise. From cozy cafes serving up locally sourced ingredients to upscale restaurants with tantalizing menus, we've curated a definitive list of the best places to eat in Bangor. Whether you're a visitor or a resident seeking a memorable dining experience, join us as we savor the diverse flavors and discover why Bangor is a thriving epicenter of culinary delight. Get ready to tantalize your taste buds and embark on a culinary adventure like no other!
Timber Kitchen & Bar: 22 Bass Park Blvd., Bangor, ME 04401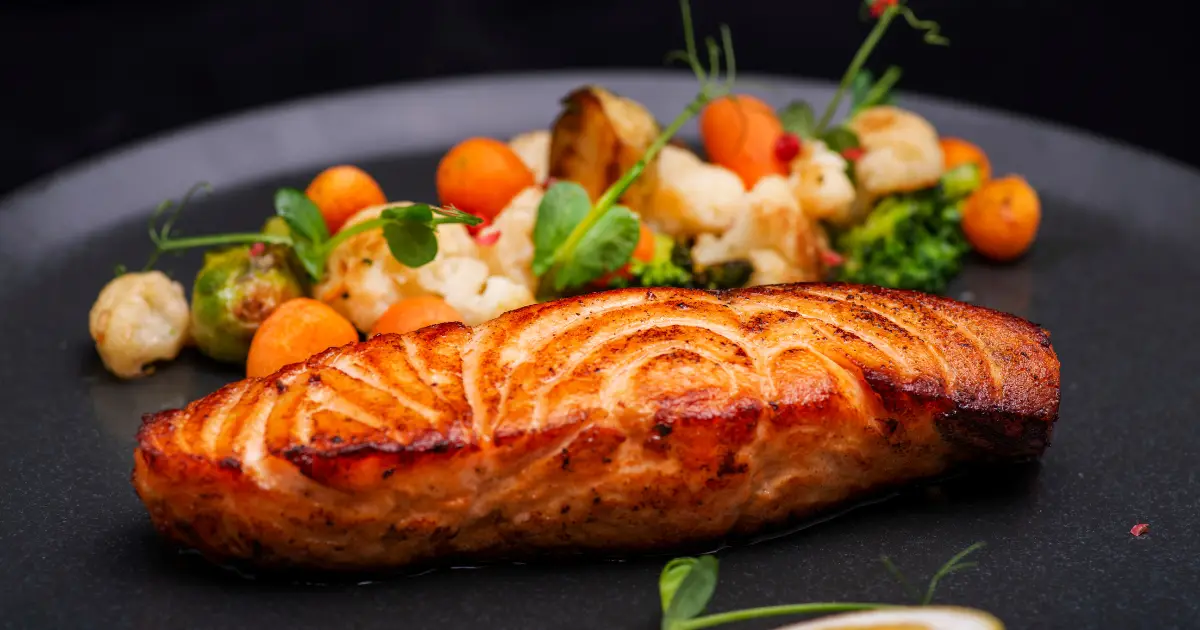 Situated in the heart of Bangor, Maine, Timber Kitchen and Bar stands tall as a culinary masterpiece, beckoning food enthusiasts from far and wide. Nestled within a rustic yet elegant setting, Timber Kitchen and Bar effortlessly combines the warmth of a cozy lodge with the sophistication of a contemporary eatery. With its commitment to using locally sourced, seasonal ingredients, this culinary gem ensures that every dish delivers a burst of fresh flavors that celebrate the region's bountiful offerings.
One step inside Timber Kitchen and Bar, and you'll be greeted by a welcoming ambiance that instantly puts you at ease. The friendly staff's genuine hospitality adds an extra layer of charm to the dining experience, making each visit a memorable occasion. The interior, adorned with wooden accents and warm lighting, creates an inviting atmosphere that is both intimate and trendy, ideal for a romantic dinner or a lively gathering with friends and family.
When it comes to the menu, Timber Kitchen and Bar takes innovation to new heights. Their skilled chefs craft dishes that are not only visually stunning but also a delight for the palate. From tantalizing starters like their Crispy Point Judith Calamari, to their mouthwatering entrees like the perfectly done Cedar Plank-Roasted Salmon, each dish is a masterpiece in itself. With an emphasis on bold flavors, thoughtful pairings, and exquisite presentation, Timber Kitchen and Bar ensures that every bite is a revelation.
Beyond the culinary delights, Timber Kitchen and Bar also boasts an extensive selection of handcrafted cocktails, showcasing a fusion of classic and contemporary mixology. Sip on a Smoked Old Fashioned, skillfully crafted with a hint of smoky maple, or explore their curated wine list featuring local vineyards and global varietals. The knowledgeable bar staff is always ready to guide you through the impressive beverage selection, ensuring a harmonious pairing with your meal.
With its commitment to excellence, unparalleled ambiance, and a menu that constantly pushes the boundaries of flavor, Timber Kitchen and Bar has firmly established itself as a culinary destination in Bangor, Maine. Whether you're a local resident or a curious traveler, prepare to be enchanted by the harmonious symphony of flavors, textures, and aromas that await you at Timber Kitchen and Bar. Indulge in an extraordinary dining experience that will leave an indelible impression on your taste buds and keep you coming back for more.
Bagel Central: 33 Central St., Bangor, ME 04401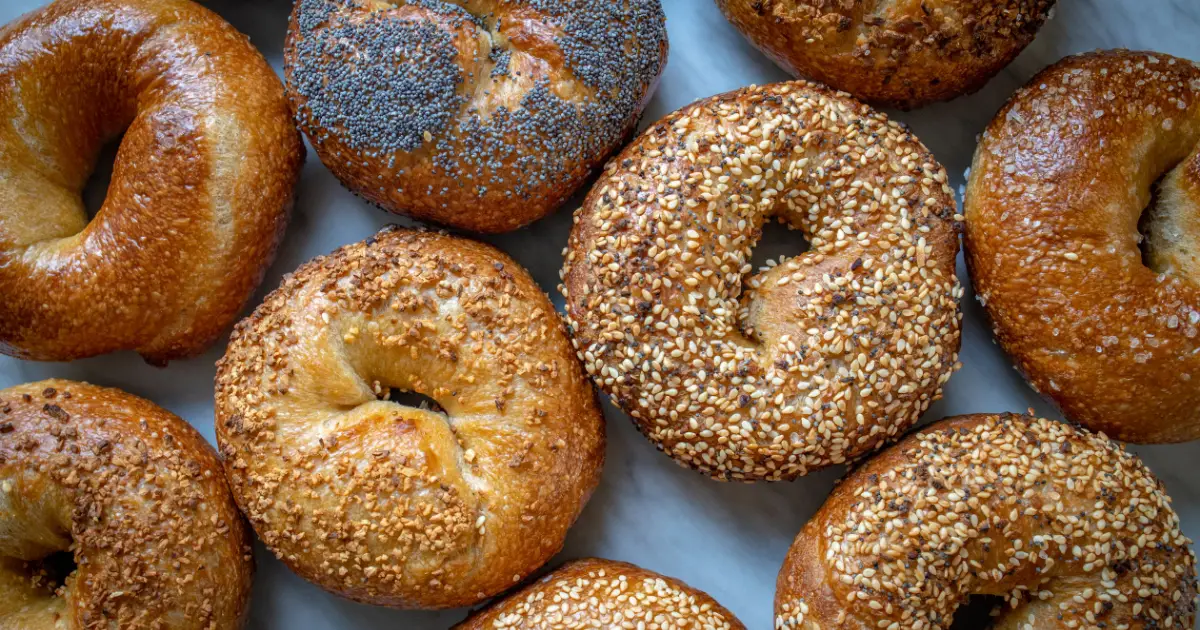 Indulge in the perfect marriage of chewy, doughy goodness and delectable flavors at Bagel Central, the ultimate destination for bagel lovers in Bangor, Maine. Nestled in the heart of the city, Bagel Central has garnered a well-deserved reputation for crafting some of the most mouthwatering, hand-rolled bagels in the region. Prepare to be transported to bagel heaven as you step inside this cozy eatery, where the aroma of freshly baked goods fills the air and friendly smiles greet you at every turn.
Bagel Central takes pride in its commitment to quality and authenticity. Each bagel is made from scratch, using traditional techniques that have been perfected over the years. The result? A heavenly medley of flavors and textures that will tantalize your taste buds. From classic favorites like the New York-style plain bagel, with its iconic chewy exterior and soft, fluffy interior, to innovative creations like the savory Everything bagel, generously topped with a symphony of sesame seeds, poppy seeds, garlic, onion, and more, every bite is a little piece of bagel bliss.
But Bagel Central doesn't stop at exceptional bagels alone. Their menu boasts an array of tantalizing options to satisfy any craving. Sink your teeth into their generously stacked sandwiches, featuring premium meats, fresh vegetables, and spreads that complement the bagels perfectly. Don't miss out on their house favorites, like The Mr P , a french toast sandwich with sautéed onions and mushroom, feta, and tri-blend cheese. Vegetarian and vegan options are also available, ensuring that everyone can delight in the Bagel Central experience.
Beyond the bagels, Bagel Central's warm and inviting atmosphere adds an extra layer of charm to your dining experience. Whether you choose to dine in and savor your meal amidst the cozy interior or grab your bagels to go for a picnic by the picturesque waterfront, you'll be met with exceptional service and a genuine passion for creating memorable moments.
So, if you find yourself craving a taste of bagel perfection in Bangor, Maine, look no further than Bagel Central. With their handcrafted delights, authentic flavors, and welcoming ambiance, this beloved eatery is a must-visit for locals and visitors alike. Prepare to embark on a bagel journey that will leave you longing for more, and discover why Bagel Central has become a true gem in the heart of Bangor's culinary scene.
2 Feet Brewing: 80 Columbia Street, Bangor, ME 04401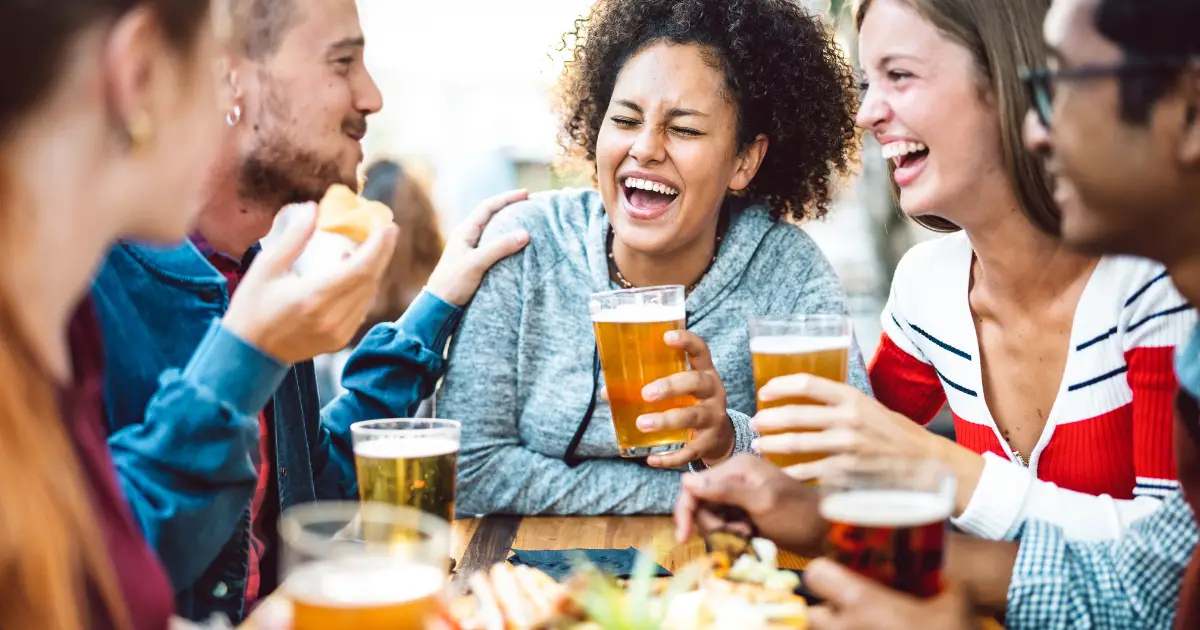 Raise your glass to an unforgettable craft beer experience at 2 Feet Brewing Company, the ultimate destination for beer enthusiasts in Bangor, Maine. Located in the heart of the city, 2 Feet Brewing Company has garnered a well-deserved reputation for brewing exceptional, handcrafted beers that ignite the senses and leave a lasting impression. Prepare to embark on a flavorful journey as you step inside this vibrant family-run brewpub, where creativity and passion flow freely.
At 2 Feet Brewing Company, the art of brewing takes center stage. Their talented team of brewers skillfully combines quality ingredients, innovative recipes, and a dedication to craftsmanship to produce an impressive lineup of beers. From hop-forward ales bursting with citrusy aromas to smooth and velvety stouts that seduce the palate, each sip reveals a symphony of flavors carefully crafted to perfection.
The brewery's inviting taproom offers the perfect setting to enjoy their masterfully brewed creations. Take a seat at the bar and engage in lively conversations with fellow beer enthusiasts or gather with friends at one of their communal tables, soaking in the laid-back and friendly atmosphere. The knowledgeable staff is always on hand to guide you through their diverse beer selection, providing insights into the brewing process and recommending the perfect brew to suit your taste preferences.
2 Feet Brewing Company goes beyond exceptional beers by showcasing a commitment to community and local collaboration. They often partner with local artisans and food vendors to create unique experiences that combine the love of craft beer with the spirit of Bangor. From beer pairing events to live music nights, there's always something exciting happening at 2 Feet Brewing Company.
Whether you're a seasoned beer connoisseur or just dipping your toes into the world of craft beer, 2 Feet Brewing Company offers an experience that will satisfy your thirst for quality brews and leave you with a newfound appreciation for the artistry of beer making. Come and discover why 2 Feet Brewing Company has become a beloved gem in Bangor's craft beer scene, where passion, creativity, and community come together in every pint.
11 Central: 11 Central St., Bangor, ME 04401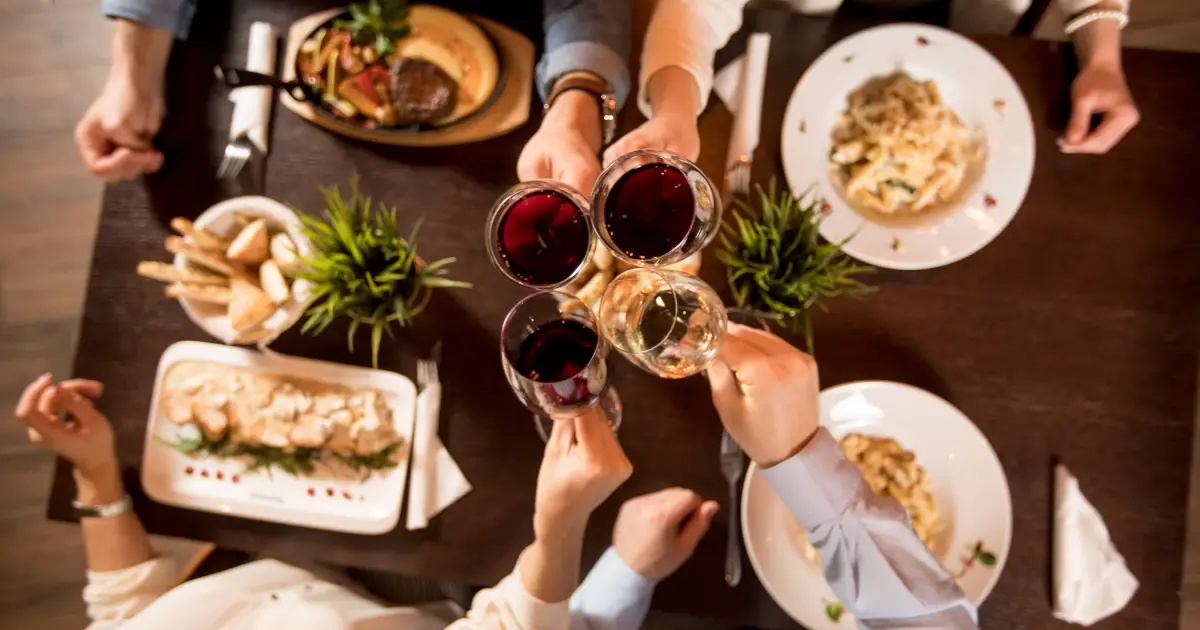 Experience culinary excellence at 11 Central Restaurant, the epitome of fine dining in Bangor, Maine. Nestled in the heart of the city, 11 Central Restaurant has earned a stellar reputation for its exquisite cuisine, impeccable service, and elegant ambiance. Step into this sophisticated establishment and prepare to be transported to a world of culinary delights that will captivate your senses and leave a lasting impression.
11 Central Restaurant is a haven for food enthusiasts seeking a refined dining experience. Led by a team of talented chefs, the kitchen is a hub of creativity and culinary mastery. The menu showcases a harmonious blend of innovative flavors and classic favorites, prepared with the freshest locally sourced ingredients. From succulent seafood dishes that pay homage to the region's coastal heritage to perfectly grilled prime cuts of meat that melt in your mouth, every plate is a work of art.
The restaurant's elegant and inviting atmosphere sets the stage for a memorable dining experience. Adorned with tasteful decor and warm lighting, the interior exudes a sense of sophistication and comfort. Whether you're celebrating a special occasion or simply looking to savor an exceptional meal, the attentive and knowledgeable staff at 11 Central Restaurant ensures that every aspect of your dining experience is flawless.
The wine selection at 11 Central Restaurant is equally impressive, offering a carefully curated list of varietals from renowned vineyards around the world. Their sommeliers are adept at guiding guests through the extensive wine menu, helping you find the perfect pairing to enhance your culinary journey. From crisp whites to full-bodied reds, the wine selection complements the diverse flavors and elevates the overall dining experience.
Immerse yourself in the world of refined cuisine and exceptional hospitality at 11 Central Restaurant in Bangor, Maine. Whether you're a local resident seeking a culinary adventure or a visitor looking to indulge in a memorable dining experience, this acclaimed establishment surpasses expectations. Discover why 11 Central Restaurant has become a beloved destination for discerning food lovers, where the art of gastronomy is celebrated and every bite is a symphony of flavors.
In conclusion, Bangor, Maine's food scene is a treasure trove of diverse and exceptional culinary experiences. With its focus on local ingredients, creativity, and a deep appreciation for culinary craftsmanship, Bangor has established itself as a culinary destination that continually impresses and surprises. Whether you're a local resident or a visitor exploring the city, be prepared to embark on a food adventure like no other, where the flavors of Bangor come together to create a vibrant and unforgettable dining experience.
Stay Up to Date
Get our best stuff sent straight to you. Get more great travel content directly to your inbox monthly.