When it comes to culinary delights, Sarasota, Florida, has it all! From fresh seafood to classic southern comfort food and international cuisine options, there's no shortage of delicious options to choose from. Whether you're a local or just passing through, be sure to check out these must-try restaurants!
Station 400: 400 N Lemon Ave, Sarasota, FL 34236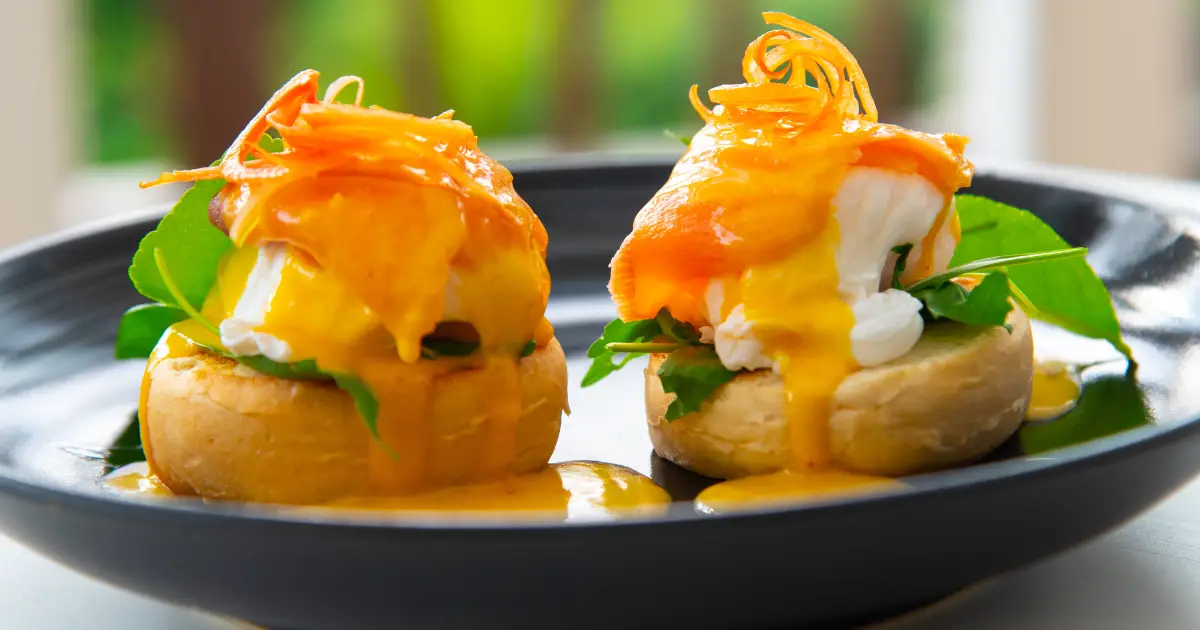 If you're looking for a delicious breakfast or brunch spot with a unique setting, look no further than Station 400 in the Historic Rosemary District of Sarasota. Housed in a beautifully restored train depot dating back to 1852, Station 400 offers a cozy and charming dining atmosphere. But it's not just the setting that makes Station 400 a standout – their locally sourced American breakfast and lunch bites are absolutely mouth-watering. From fluffy pancakes to savory eggs benedict, and decadent French toast,  there's something for everyone on their menu. And for those with dietary restrictions, Station 400 also offers vegan and gluten-free options. With its delightful menu and unique historic location, Station 400 is a must-visit spot for any foodie in Sarasota.
Big Blue Grilled Cheese Company: Stay updated on their location and timings here!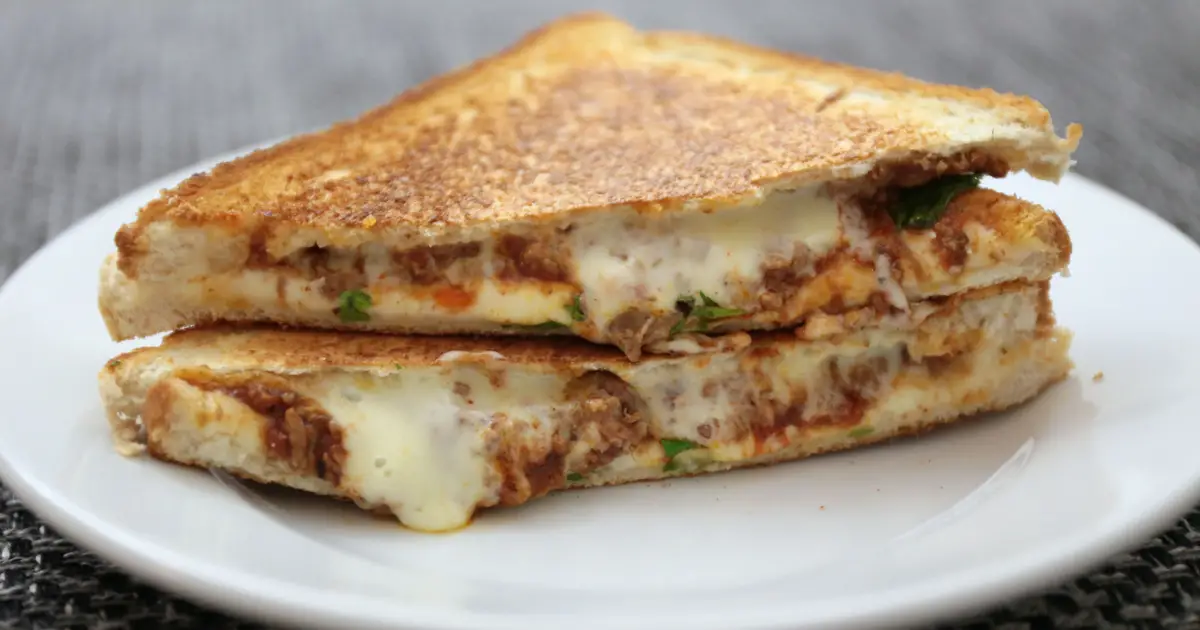 If you're a fan of ooey-gooey grilled cheese, you need to make a stop at the award-winning Big Blue Grilled Cheese Company in Sarasota. This family-owned and operated gourmet grilled cheese food truck has made a name for itself by serving up some of the best grilled cheese sandwiches in town. Their sandwiches are anything but ordinary – they're loaded with flavor and packed with unique ingredients that will make your mouth water. Try one of their best-selling sandwiches, the "Popper," featuring sharp cheddar, pickled jalapenos, and raspberry-infused cream cheese, all grilled to perfection and paired with homemade tomato soup. Or, for a more savory option, go for their "Vespa" sandwich with melty mozzarella, parmesan, herbed ricotta, and roasted garlic. It's the perfect spot for a quick lunch or a comfort food craving. Trust us, one bite of their melty, cheesy goodness, and you'll be hooked.
Owen's Fish Camp: 516 Burns Ct, Sarasota, FL 34236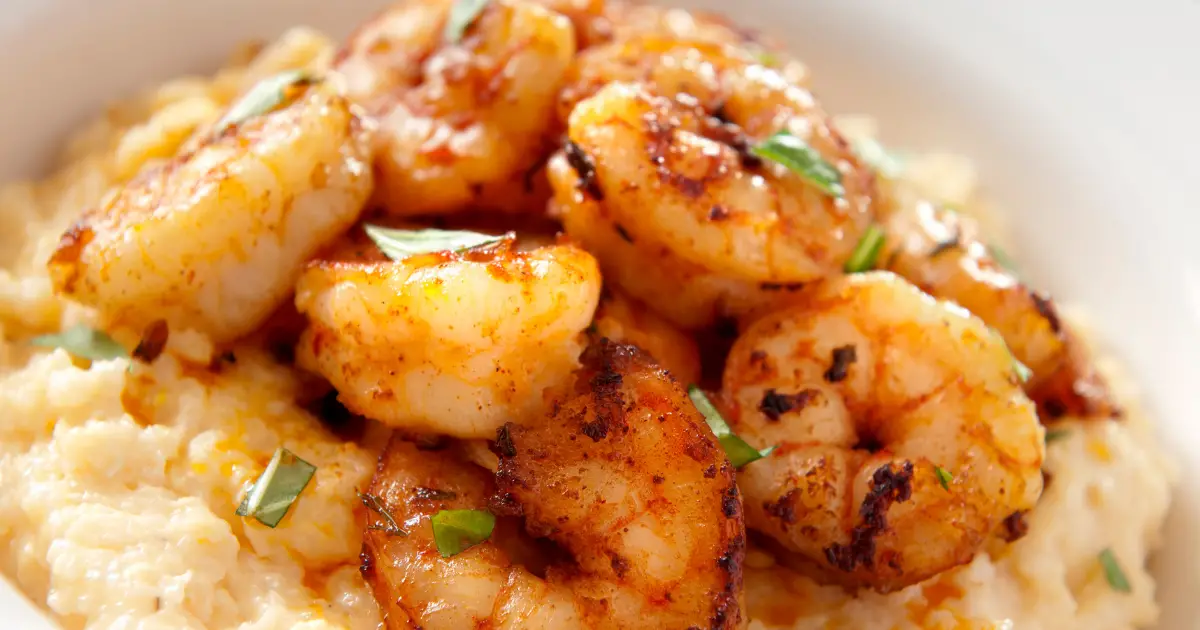 Looking to experience the flavors of the Gulf Coast? Owen's Fish Camp in Sarasota is the spot for you! This charming and rustic eatery specializes in Southern-style comfort food, focusing on fresh seafood that is locally sourced every day. Their menu boasts an imaginative take on classic dishes, with their famous shrimp and grits being a must-try. The succulent shrimp are perfectly paired with creamy, cheesy grits and topped with a savory sauce that will have you craving more. From the mouthwatering spicy jambalaya to the perfectly cooked catfish, every dish at Owen's Fish Camp is packed with flavor. With cozy outdoor seating and eclectic decor, the ambiance is just as appealing as the food. And don't forget to save room for dessert – their homemade key lime pie is a standout. With friendly staff and exceptional service, a visit to Owen's Fish Camp will be an experience you won't forget!
Bijou Garden Cafe: 1287 1st St, Sarasota, FL 34236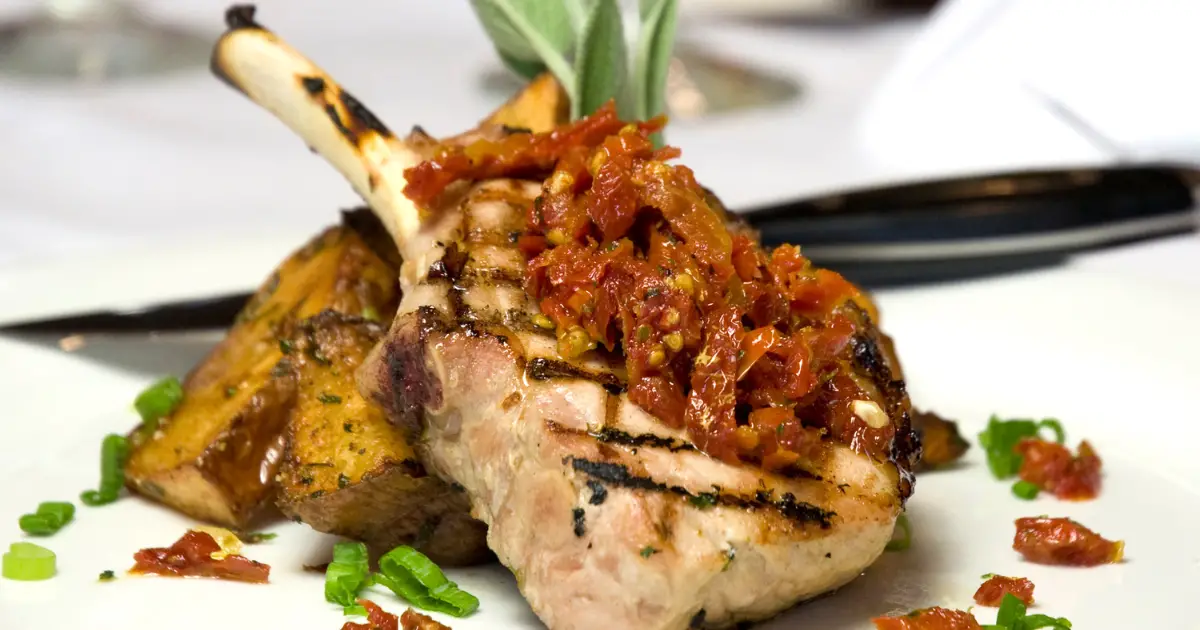 Indulge in a culinary journey at Bijou Garden Café, a fine-dining gem nestled in Sarasota's theater and arts district. This intimate restaurant boasts a charming ambiance, with two courtyards for al fresco dining. From the seasonally inspired menu, diners can delight in a mix of French and Californian cuisine. The Elk Carpaccio with Grilled Balsamic Onions and Escargot Bourguignon are just some of the appetizers that will tantalize your taste buds. For mains, enjoy the Roasted Rack of Lamb with Spinach Gnocchi or the Pan Seared Grouper with Honey Mango Salsa. And don't forget dessert! The Chocolate Mousse Cake and Vanilla Bean Crème Brûlée are a must-try. Let the expert staff provide you with passionate service as you revel in the joie de vivre of Bijou Garden Café. And why not pair your meal with one of their unique cocktails, such as The Emerald Giant or Camomilla? Make a reservation and experience excellence in culinary legacy at Bijou Garden Café.
Brick's Smoked Meats: 1528 State St, Sarasota, FL 34236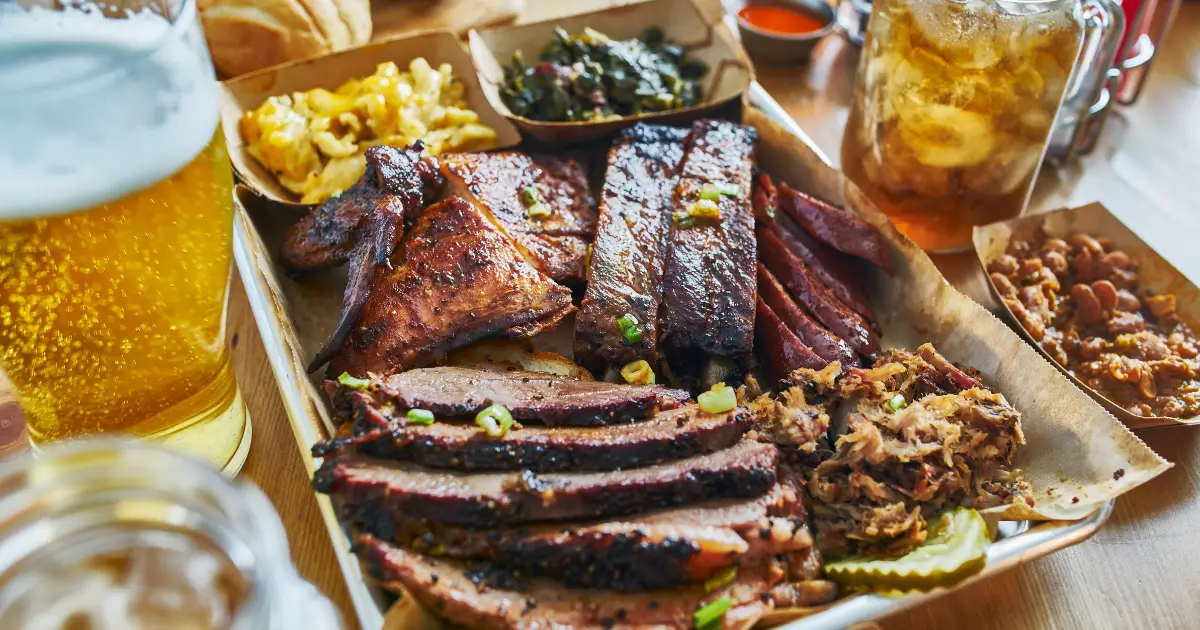 Prepare your taste buds for a mouthwatering journey to the heart of Texas-style barbecue with a twist of Sarasota's own flair at Brick's Smoked Meats. Their menu features classic barbecue dishes, such as brisket, pulled pork, and smoked chicken, cooked low and slow to perfection, guaranteeing the juiciest and most flavorful meats you've ever had. But that's not all – their elevated side dishes, fresh salads, and hand-cut steaks and chops are equally impressive, making this casual spot a standout in the Sarasota culinary scene. Wash it all down with a drink of your choice, and enjoy a live music performance on Fridays and Saturdays. Experience more than just barbecue – indulge in a dining experience that satisfies all your senses at Brick's Smoked Meats.
Gelato-Go Sarasota: 14 S Orange Ave, Sarasota, FL 34236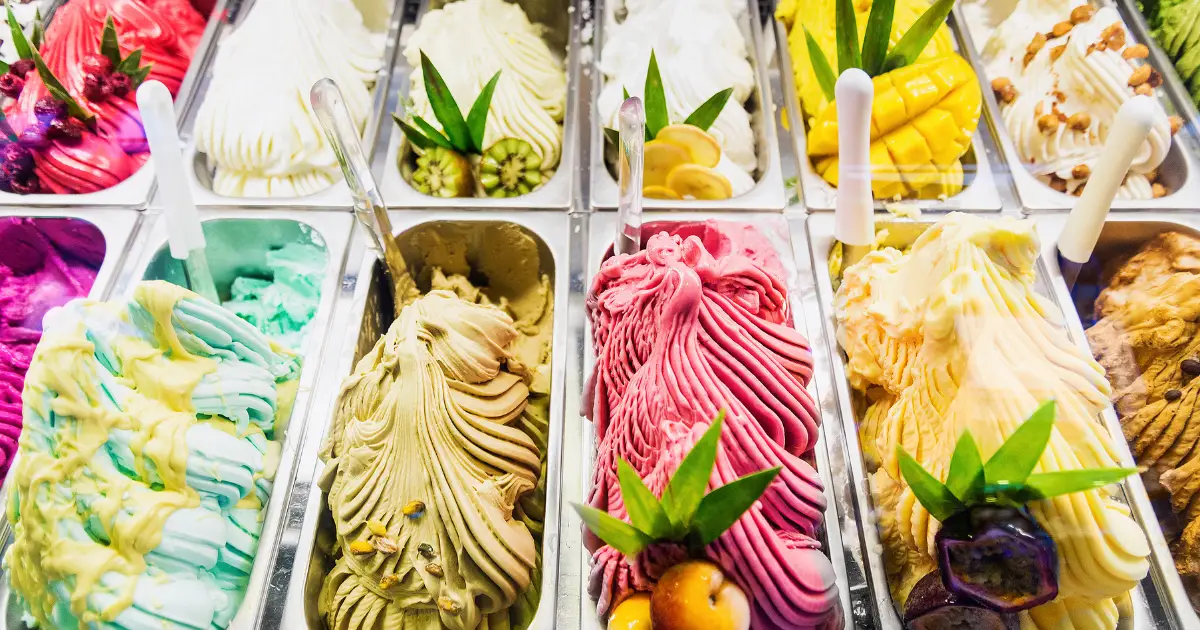 At Gelato-Go Sarasota, the passion for creating the perfect gelato flavor is evident in every scoop. Each recipe is carefully crafted with the utmost attention to detail, using only the finest ingredients. From classic flavors like stracciatella and pistachio to more unique offerings like Purple Dragon Fruit, there is something for everyone to enjoy. But it's not just the flavors that make Gelato-Go a must-visit spot in Sarasota. The shop's inviting atmosphere and friendly staff create a welcoming environment that's perfect for taking a break from the hustle and bustle of the city. And if you're looking for something more than just gelato, they also offer a selection of delicious pastries and coffee drinks. So whether you're in the mood for a quick treat or a leisurely afternoon snack, Gelato-Go is the perfect spot to satisfy your cravings.
All in all, Sarasota is a foodie's paradise, offering a variety of dining options to suit every taste and budget. Whether you're looking for a casual meal with friends or a romantic dinner for two, Sarasota has it all. So why not venture out and try one of these top-rated restaurants for yourself? You won't be disappointed!
Stay Up to Date
Get our best stuff sent straight to you. Get more great travel content directly to your inbox monthly.