Experience Comfort and Convenience: The Best Places to Stay in Sarasota
Welcome to Sarasota, Florida – a beautiful and lively city located on the stunning Gulf Coast. From beachfront bliss to trendy boutique havens, this city has an array of lodging options that cater to every traveler's needs. Looking for a luxurious escape with a private white sand beach? Or perhaps a chic, intimate experience with unique decor? No matter your preference, Sarasota has got you covered. So, get ready to soak up the sun and explore all that this vibrant city has to offer – your dream vacation awaits!
Zota Beach Resort: 4711 Gulf of Mexico Drive, Longboat Key, FL 34228
Looking for the ultimate beachfront getaway? The Zota Beach Resort on Longboat Key in Sarasota, Florida, is a  luxurious resort that has it all. A 27-minute drive from downtown, this resort offers stunning views, beautifully designed guest rooms and suites with modern amenities and coastal-inspired decor, and a range of on-site activities to keep you entertained. Whether you're looking to hit the waves with some water sports, get your game on with beach volleyball, or find your Zen with some yoga classes, Zota Beach Resort has got you covered. Plus, with two outdoor pools, a hot tub, and a fitness center, you'll never run out of ways to stay active and relax.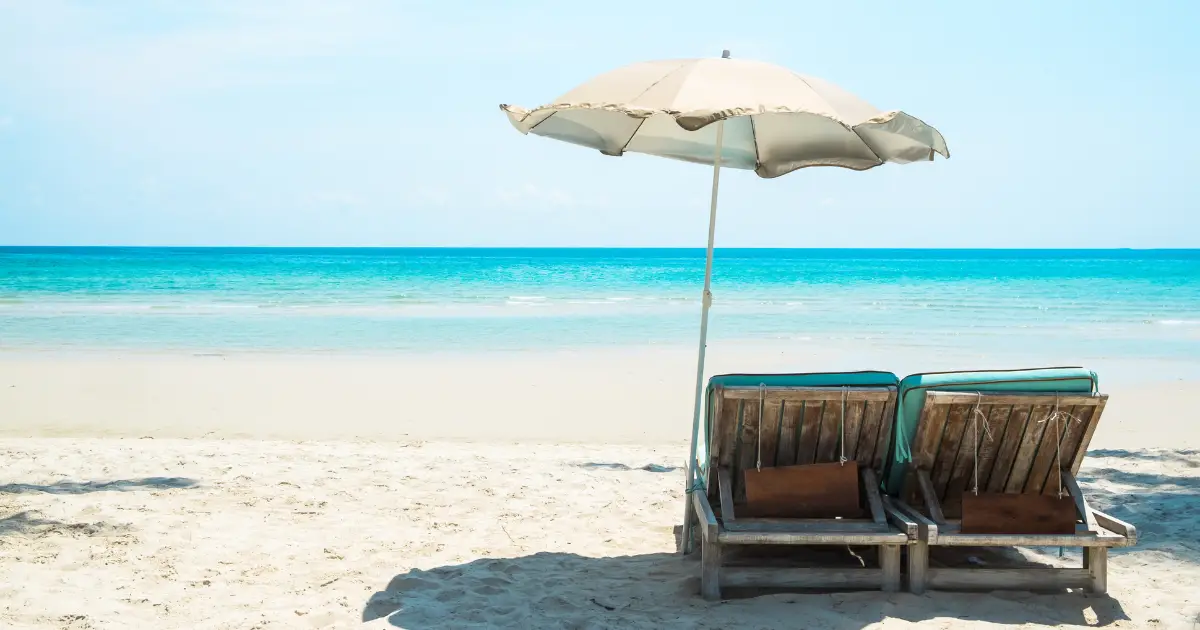 When it's time to refuel, head to the award-winning Viento Kitchen and Bar for some delicious coastal cuisine. With a focus on fresh seafood and locally sourced ingredients, this restaurant is sure to satisfy your taste buds. And with exceptional service and attention to detail from the friendly staff, you'll feel right at home at Zota Beach Resort.
The Ritz-Carlton Sarasota: 1111 Ritz-Carlton Drive Sarasota, FL 34236
Get ready to experience the ultimate luxury escape at The Ritz-Carlton, Sarasota – a luxurious beach resort where indulgence meets sophistication. This stunning property is located in the heart of downtown Sarasota, offering guests the perfect blend of urban and beachside living. With 276 spacious guest rooms and suites, private balconies, and breathtaking views, The Ritz-Carlton, Sarasota, is the ideal destination for travelers looking for a relaxing and rejuvenating retreat.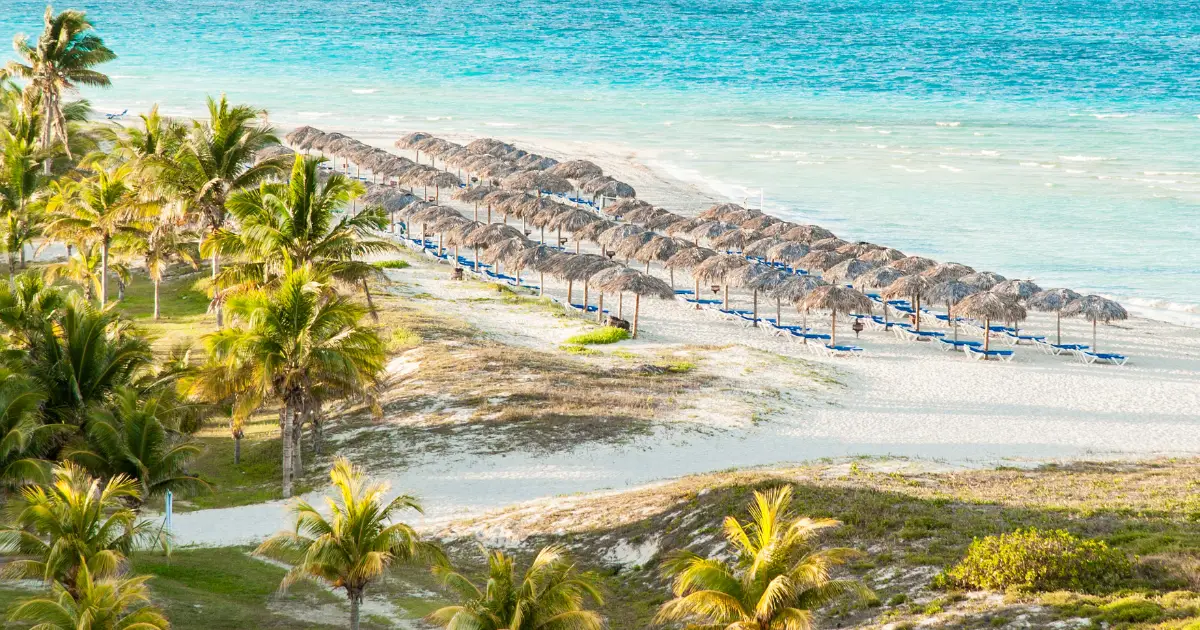 Guests at this resort can enjoy a range of top-notch amenities, including two outdoor heated swimming pools, a state-of-the-art fitness center, and a full-service salon. Foodies will delight in the resort's four restaurants, which offer an array of locally-inspired cuisine, fresh seafood, and waterfront dining. The Ritz-Carlton, Sarasota, also boasts Sarasota's largest ballroom, making it the perfect venue for weddings, corporate events, and other special occasions. And with its Florida Green Lodging certification, guests can rest easy knowing that the resort is committed to sustainability and their health and safety.
Burns Square Historic Vacation Rentals: 531 South Pineapple Avenue, Sarasota, Florida 34236
If you're looking for a boutique hotel that truly captures the essence of Sarasota, then look no further than the Burns Square Hotel. This charming hotel is located in the heart of the historic Burns Court neighborhood, surrounded by art galleries, boutiques, and some of the best restaurants in the city. Just minutes from the Lido and Siesta Key Beaches, the Burns Square Hotel is housed in a beautifully restored 1920s bungalow that seamlessly blends historic charm with modern amenities. Each of the 9 smoke-free and pet-friendly guest rooms is individually decorated with a unique style, from coastal chic to bohemian elegance. Guests can relax in the lush garden courtyard or take a short stroll to the nearby bayfront park for breathtaking views of Sarasota Bay.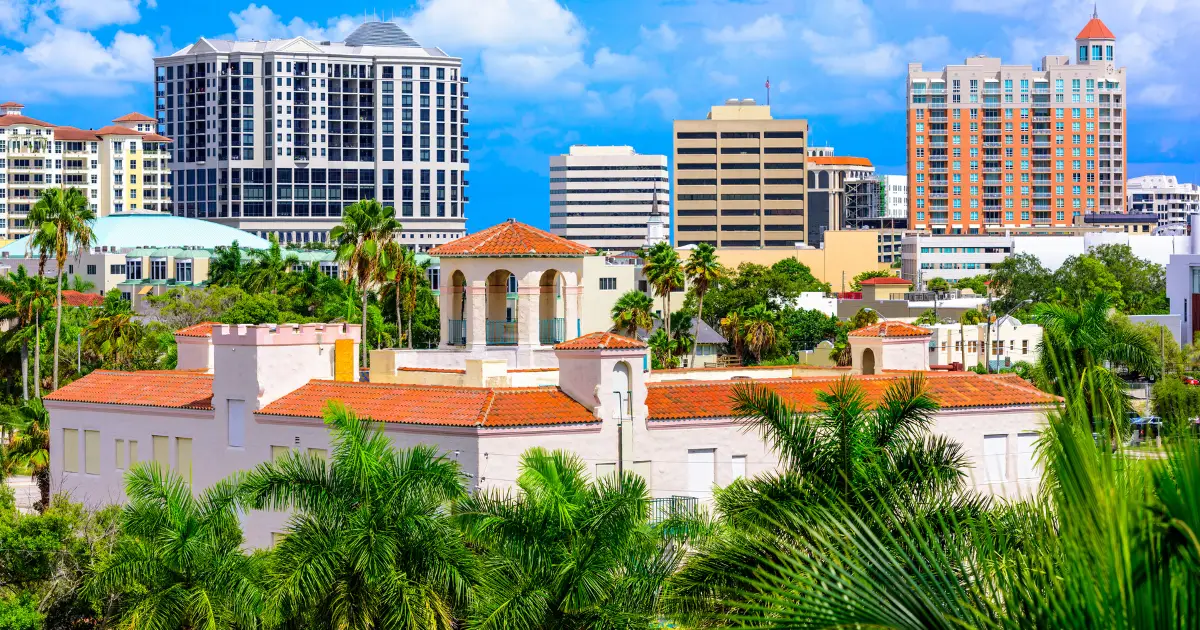 But what really sets the Burns Square Hotel apart is the personalized service provided by the friendly and knowledgeable staff. The hotel's concierge is always available to offer insider tips on the best local attractions, restaurants, and hidden gems in Sarasota. Whether you're interested in exploring the city's cultural offerings, soaking up the sun on the beach, or simply relaxing in the peaceful courtyard, the Burns Square Hotel is the perfect home base for your Sarasota adventure. With its prime location, cozy accommodations, and personalized service, the Burns Square Hotel offers an authentic and unforgettable Sarasota experience.
Kompose Hotel:  965 University Parkway, Sarasota, FL, 34234
Gone are the days of settling for one-size-fits-all accommodations. Kompose Hotels is the latest addition to the boutique hotel scene, and it's quickly making a name for itself with its unique a la carte approach to hotel stays. With a mission to make it affordable and enjoyable, this hotel brand is perfect for travelers who are value-conscious but want to maintain quality.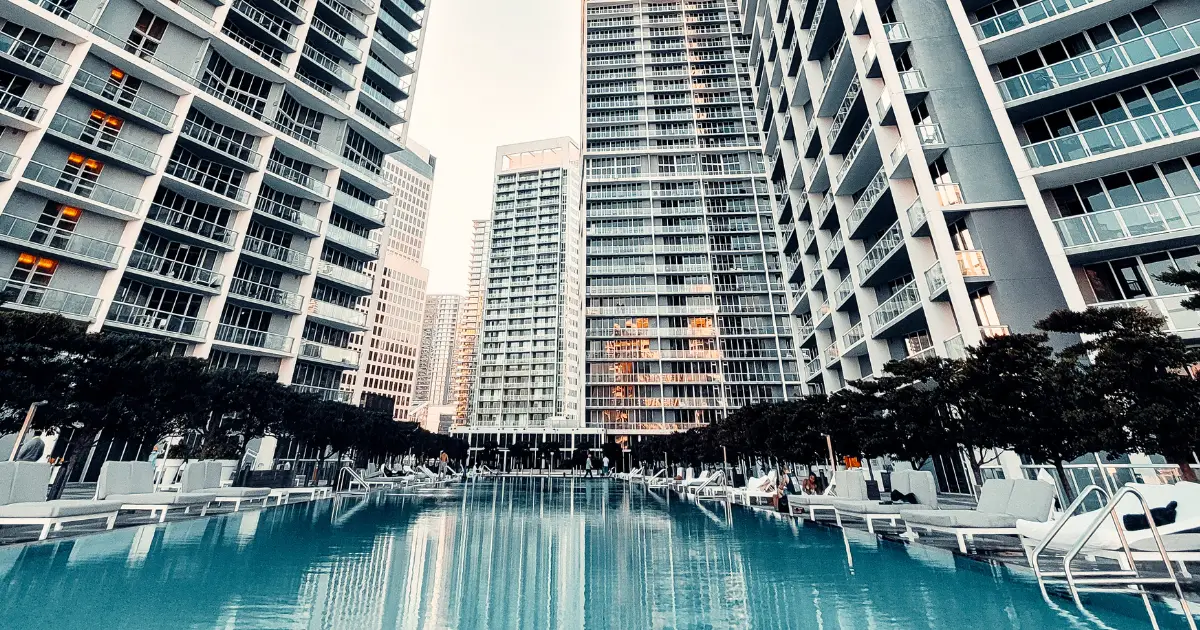 With amenities like the Peloton bike, fitness center, and sauna, guests are able to maintain their healthy habits and wellness routine while away from home. The fully-equipped gym offers everything needed for a great workout, and the Sunlighten sauna provides a tranquil space for reflection and rejuvenation. For those looking to unwind, the outdoor swimming pool and spa are the perfect spot to relax and soak up some sun. And if you're looking to stay productive during your stay, the podcast recording studio offers high-quality recording equipment, making it easy to record audio and promote your business or personal brand on the go! 
If you're traveling with a group or looking for a more private and independent experience, then a vacation rental may be the perfect lodging option for you. Sarasota offers a variety of vacation rental options, including private homes, villas, and apartments. Airbnb and VRBO are two popular platforms to search for vacation rentals in Sarasota. Many vacation rentals offer guests access to private pools, outdoor spaces, and full kitchens, providing a home away from home experience. Check out our top three Airbnb picks in Sarasota!
So, whether you're looking for a luxurious beachfront resort, a chic boutique hotel, or a private vacation rental, Sarasota offers a wide range of lodging options for travelers of all types. Plan your next trip to Sarasota and experience the beauty and luxury of this vibrant city!
Stay Up to Date
Get our best stuff sent straight to you. Get more great travel content directly to your inbox monthly.