6 Reasons You Should Visit Singapore
In 2017 and 2018 my husband, Jackson, and I went to visit Singapore. We love this city: it's safe, clean and efficient. It serves as a major hub for the rest of Asia so it's easy to get in and get out, and it's world-class. There's nowhere else like it.
A visit to Singapore means that you get a chance to experience an Asian city that has embraced the cultures around it, incorporating the diversity and history of these cultures to create something unique and fascinating to any tourist.
What I loved about Singapore was how digestible it was, too. It's not a very big country and can be seen in a few days, making it a perfect stop on a layover. Plus, it's not as expensive as other major cities around the world. You really can get away with visiting Singapore on a budget.
Or, if you care to splash out, you can do so, too. The beauty of this city is that it can accommodate all tastes, styles and wishes. Hell yes.
Here are 6 reasons you should visit Singapore:
1. Singapore's Food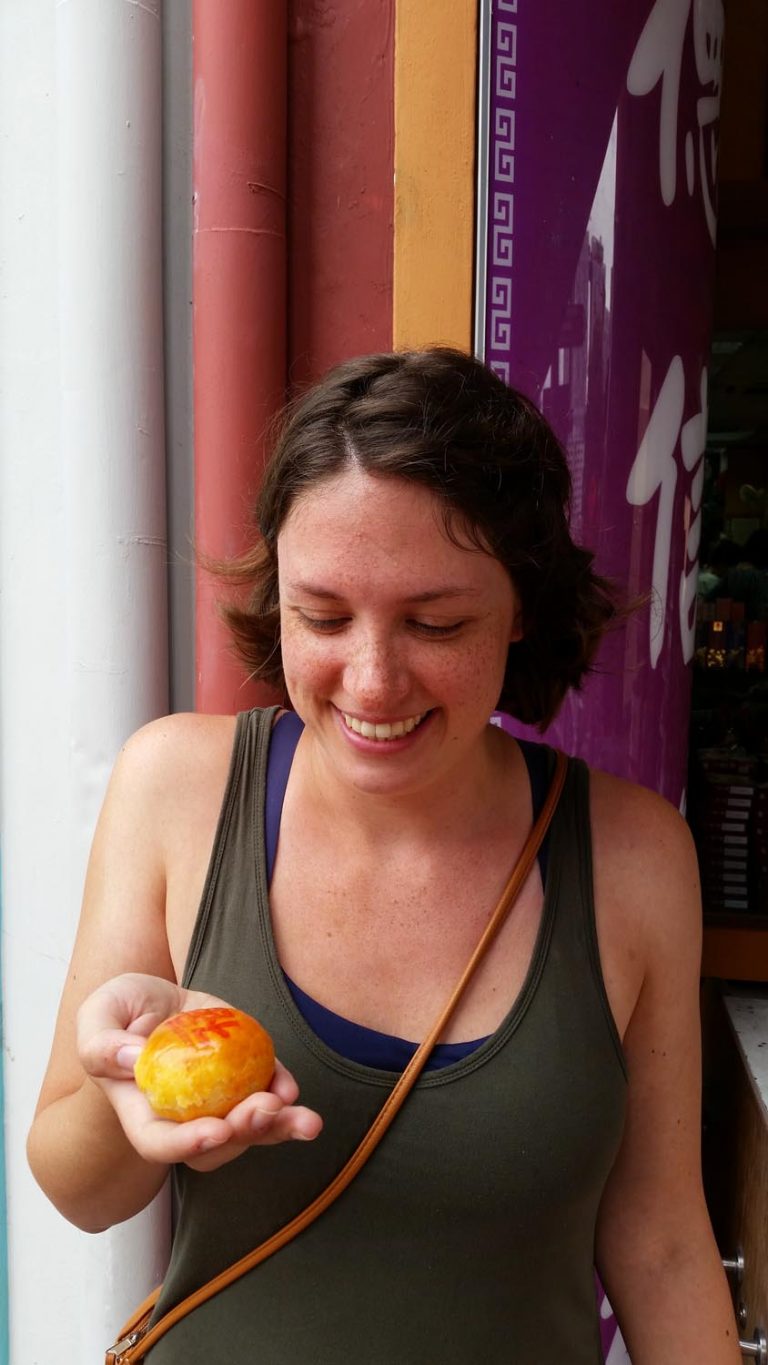 Singapore has a food scene that rivals any of the planet's major centers. Here is a city brimming with a melting pot of culture all boiled down to a soup you can buy for about $5 USD.
If you are a human, and you eat food, this is a reason you should visit Singapore. You can find fresh, delicious meals from all over the world: Indian, Chinese, Malay, Japanese, Sri Lankan, Middle Eastern, Thai, and the list goes on and on.
Singapore is famous for its hawker centers: massive halls of stalls that sell food from around the world for insanely low prices. You can get coffee, Indian masala, Pad Thai and a French Crepe all in one room.
2. The Temples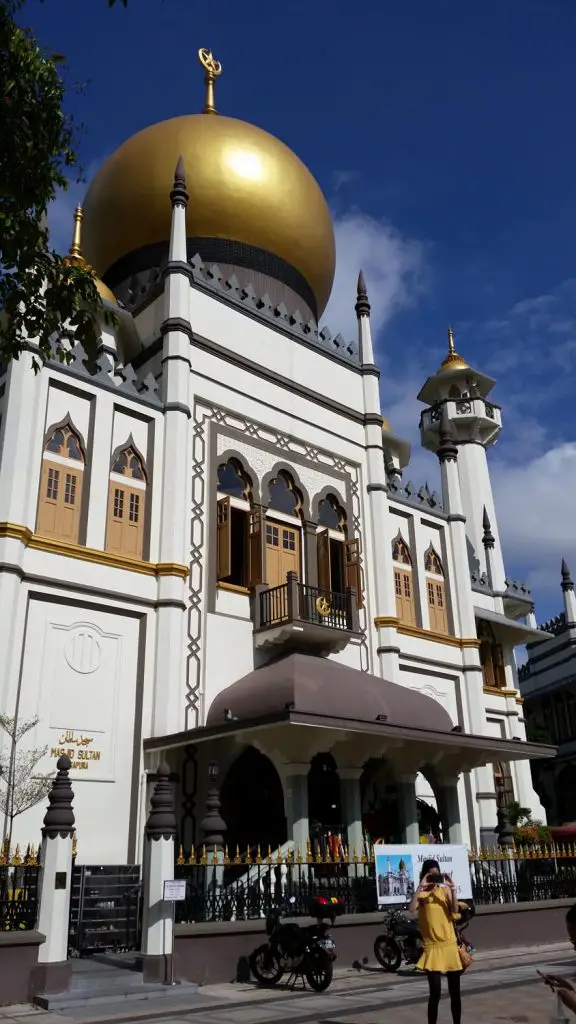 For the culture vultures, this city is a mecca of religious houses and places of worship. You can spend days bouncing back and forth between all of the world's religions. It's incredible!
The Buddha Tooth Relic Temple in Chinatown is spectacular, but St. Andrew's Cathedral is a really interesting sharp contrast. Then there's Masjid Abdul Gafoor Mosque, a gorgeous, off-the-beaten-path beauty that you can tour to learn more about Islam.
Honestly, visiting Singapore means a chance to sample the world's worshipping practice on a plate and what a wonderful plate it is. Plus, the cultures that live in close proximity to each other couldn't be more different, yet they live in peace; participating in their city together. It's an incredible thing to witness.
3. Singapore's Architecture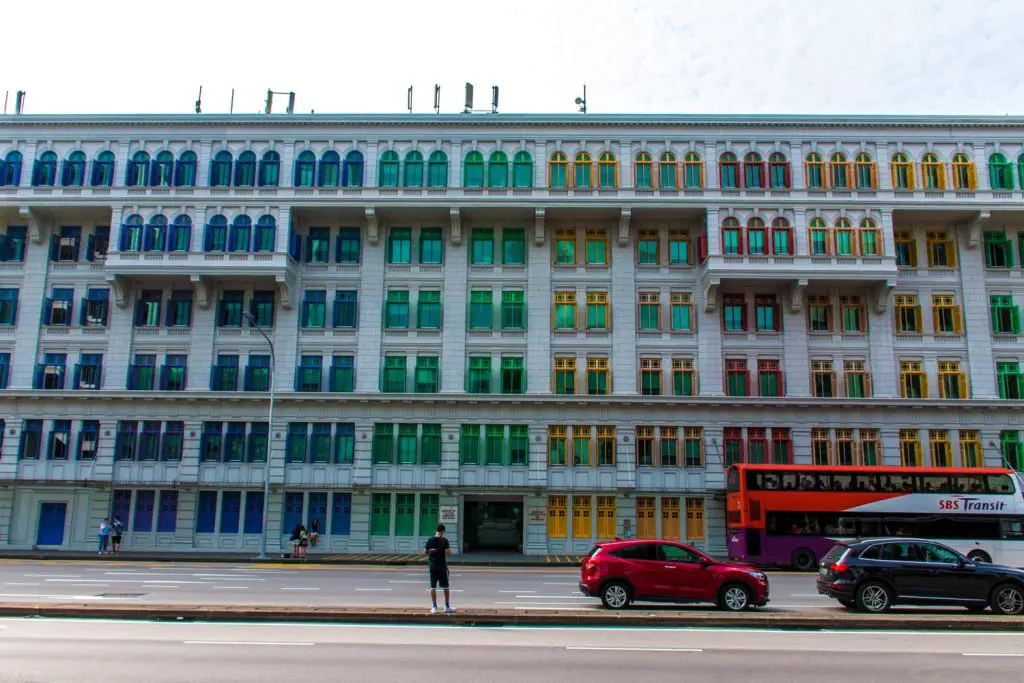 Singapore's skyline isn't just about massive, modern glass and steel behemoths – it's also a smorgasbord of styles: colonial, neoclassic, modern, traditional, big and small.
Viewing one of the biggest icons of the city, the Marina Bay Sands Hotel, you can get a real sense of cutting-edge architecture, a chance to view a vision of how high density can be made beautiful and practical.
Another reason to visit Singapore is to see how the city is incorporating green into their building process. Vines and trees and gardens are often on display hundreds of feet up from the street. It's a unique and thrilling way of creating a greener city that will hopefully inspire other cities to do the same.
4. The Different Neighbourhoods
Chinatown, Little India, the Arab Quarter, and The Downtown Core are just some of the varied and diverse neighbourhoods in Singapore that you should visit. Each area has its own identity, style and memorable landmarks.
All of these neighbourhoods are easily accessible by the fantastic transportation network in Singapore, or by foot. You could spend days wandering around these neighbourhoods taking pictures, eating, and soaking up different spices and flavours of the cultures.
5. Shopping
Singapore's shopping malls are unrivalled. You can get cheap, no-name brands or you can get some of the most exclusive luxury products on the market.
We loved wandering through some of the more chaotic, cramped areas selling everything from cellphone chargers to umbrellas in Bugis street's market.
Then, in sharp contrast, the Shoppes at Marina Bay Sands were luxurious, polished, and massive. Hell, there is even a river that runs through the mall and you can take a Venetian style boat to travel around it.
Many people visit Singapore to go shopping. It's got everything you could need. When we went, we needed clothing to wear in the desert (we were going to Namibia for a month!) and we were able to find everything we needed.
6. The Gardens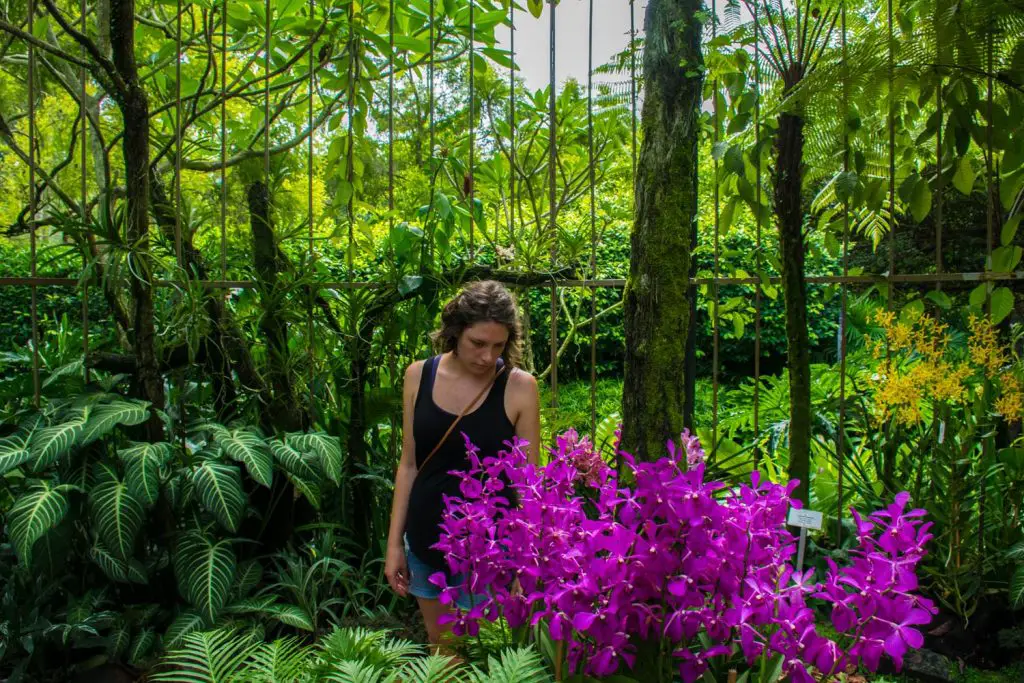 The gardens in Singapore are worthy of a visit. If you are only in Singapore for 24 hours you can't not see the Cloud Forest, Flower Dome, Super Trees or Botanic Gardens. These gardens are one-of-a-kind and jaw-droppingly beautiful.
The Cloud Forest, Flower Dome and Super Trees are all in the Downtown Core and you can spend an entire day wandering around for about $25USD per person. We loved the spectacular waterfall at the Cloud Forest.
The Super Trees are a beautiful, iconic place to take pictures – especially at night when the trees light up for a light show.
Although the Botanic Gardens are further out from the centre, they are no less impressive. On both of our visits to Singapore, we went to the Botanic Gardens to view the Orchids (the entrance is about $4USD per person, the rest of the gardens are free).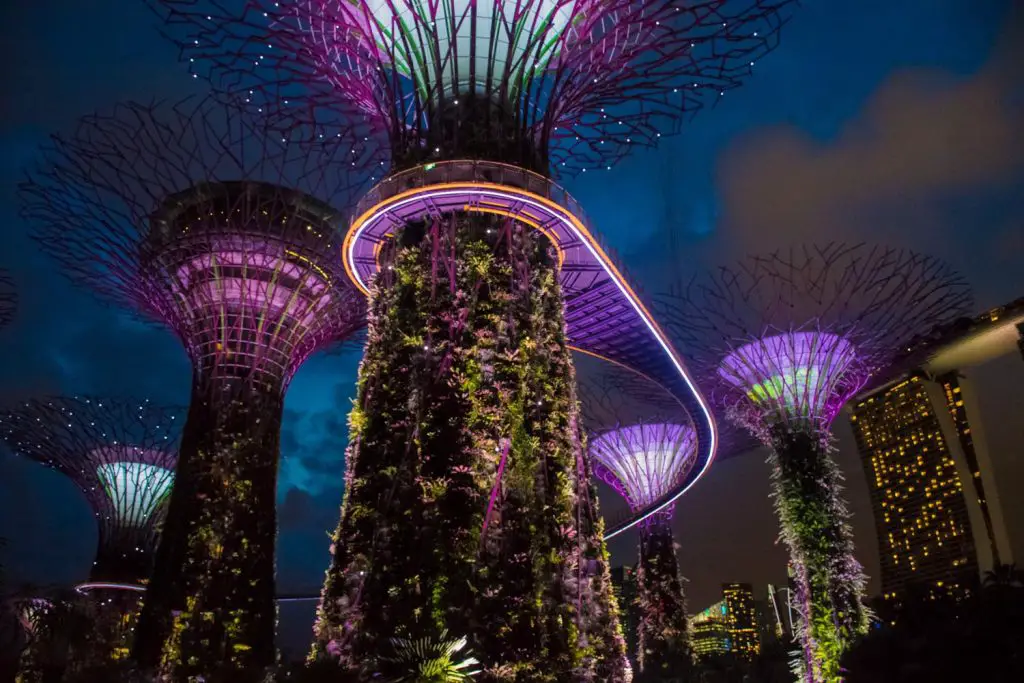 There are More than just 6 Reasons to Visit Singapore
There are hundreds of reasons to visit Singapore, this city is awesome! It's a great opportunity to splash into Asian culture and enjoy what the world has to offer. Like I've mentioned before: it's safe, clean and easy to navigate. Go gorge yourself on this world-city. You won't regret it.