Peruvian food is fast emerging on the world stage as top-class cuisine.Peru's food scene is as beautifully diverse as its landscape. With a blend of influences from the Andean mountains to the Amazon jungle to the Pacific coast, and a whole host of international influences in between, it's a must-visit destination for the adventurous eater.
After spending a month eating my way across the country last year, here are just a few of my favourite Peruvian dishes.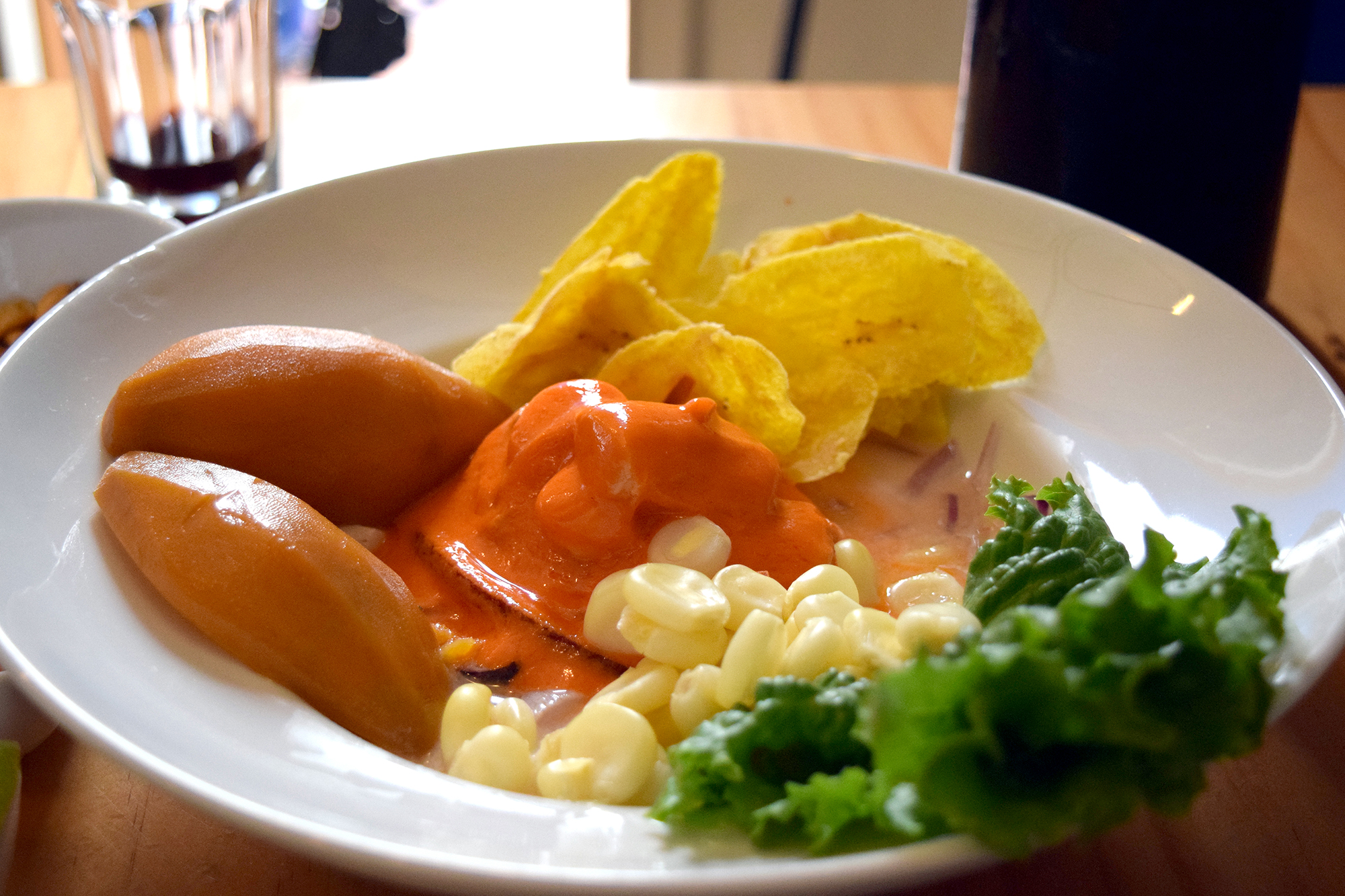 Ceviche
I must begin with Peru's national dish and my personal favourite. You will find ceviche in many Latin American countries, but nowhere does it quite like Peru. The dish originated here over two millennia ago, and has spread north to Mexico, south to Chile and across the ocean to the Philippines. 
There are many different variations to try, but you can't go wrong by starting with the classic. Generous chunks of raw white fish soaked in a lime, coriander and red onion marinade – what's not to like? It's typically served with corns and sweet potato. To complete the traditional experience, have a glass of chicha morada on the side, a sweet beverage made from purple corns.
Anyone with a partiality for raw fish (read: sushi lovers) will love ceviche. We had our best taste of it in Miraflores, a district of Lima, in a great little restaurant called Punto Azul. You will find the dish all over the country, but with the most talented chefs and fish straight out of the Pacific, the capital city has the leading reputation for good reason.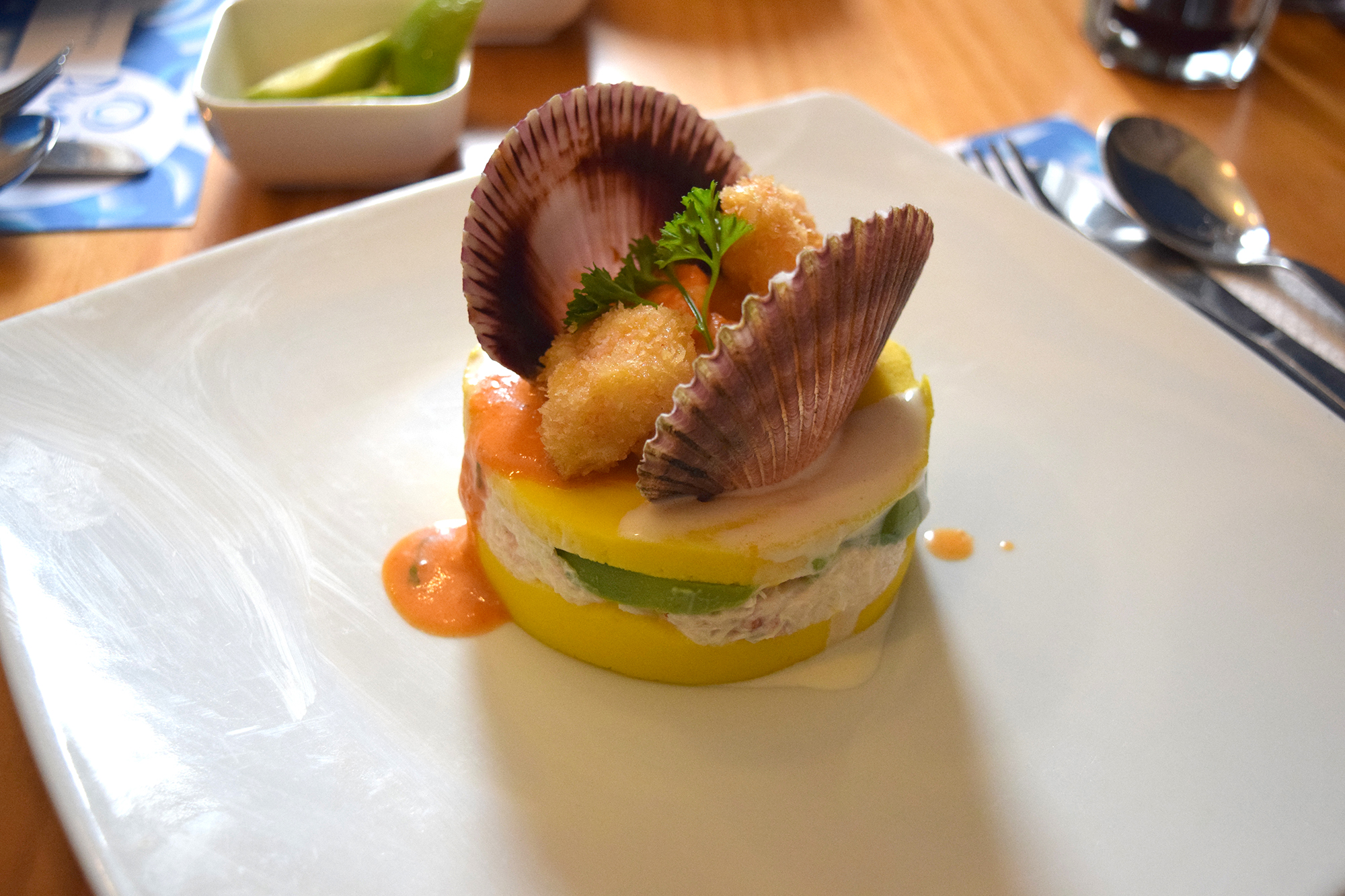 Causa
Do you know where potatoes came from originally? Well, I'll tell you: it's Peru. The world's favourite vegetable was first domesticated here, and today Peru produces over 3,000 different types of potato. It's hardly surprising, then, that it's the focal ingredient of some of the country's best-loved dishes.
The most popular of Peru's potato-based dishes is causa, and how this versatile little concoction hasn't been picked up all over the world I don't know. It looks a bit like a cylindrical sandwich, with a filling and topping of fish, meat or vegetable squished between a paste of mashed potato, lemon juice and pepper.
Causa is usually a starter or side dish, but can be a main too. Chefs like to get creative with presentation; with the possibilities almost infinite, causa has become something of an art form. Easily sculptable, we enjoyed it in many different shapes and colours. The fun is not just in the eating!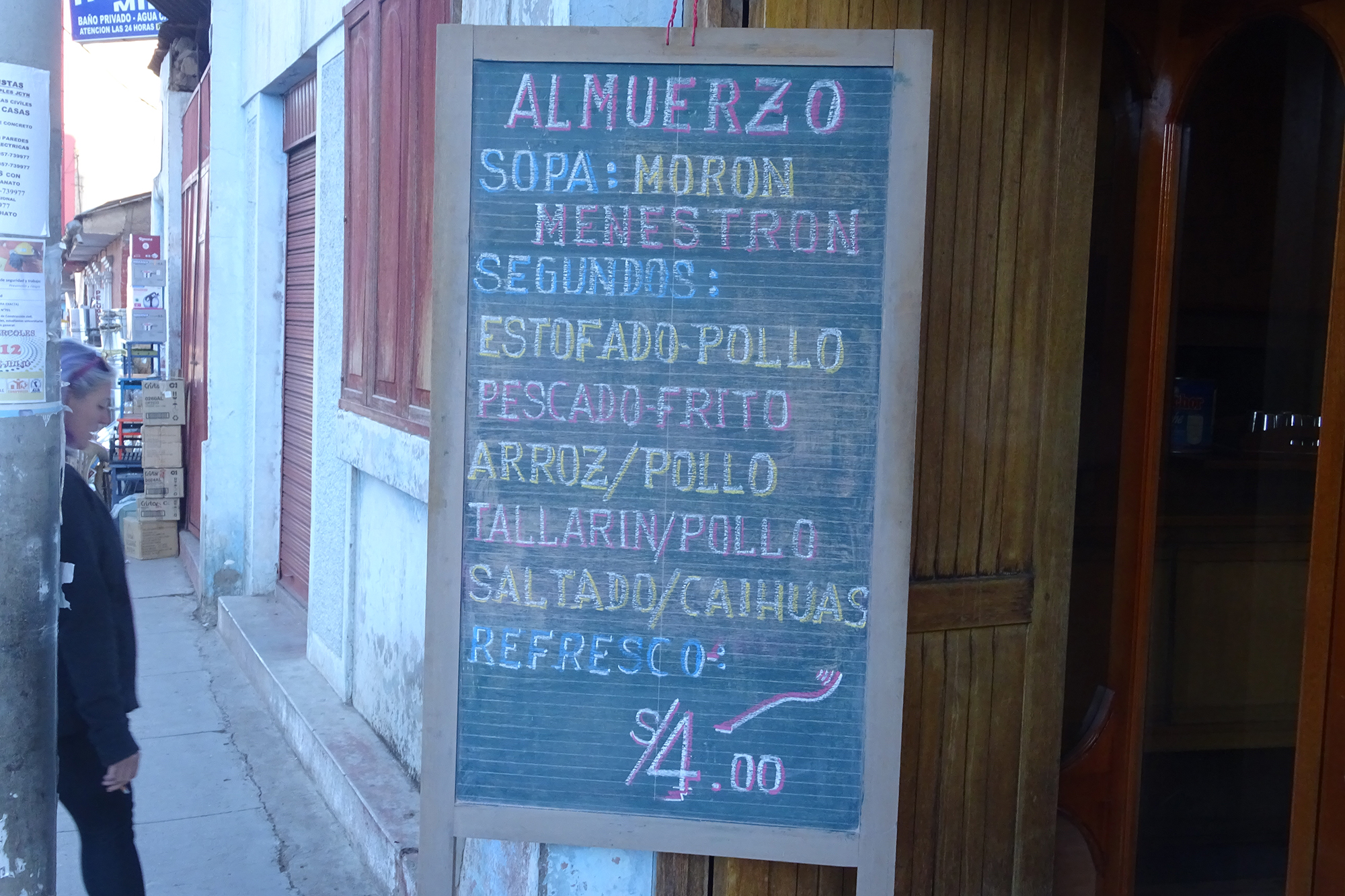 Lomo saltado
Perhaps the best example of how Peru's traditional cuisine has incorporated international influences is chifa, a fusion of Chinese and Peruvian styles. Lomo saltado, one of the country's most popular dishes, originates from this.
It is essentially a stir fry, but with a distinct flavour. Strips of marinated beef are sizzled up with onion and tomato, perhaps a few other veg, and served with rice and chips. It might just be the simplest Peruvian dish to make yourself.
All over Peru you will find menú restaurants, establishments popular with locals that serve two- and three-course meals for unfathomably low prices. Lomo saltado is a staple of these great little places, almost always featured as one of the options for mains.
The chifa style of food, like many Peruvian-born traditions, has spread to neighbouring countries and beyond. If you want to sample more, you can't go far wrong with arroz chaufa, a dish of fried rice with soy sauce, seafood, egg and pork. Yum.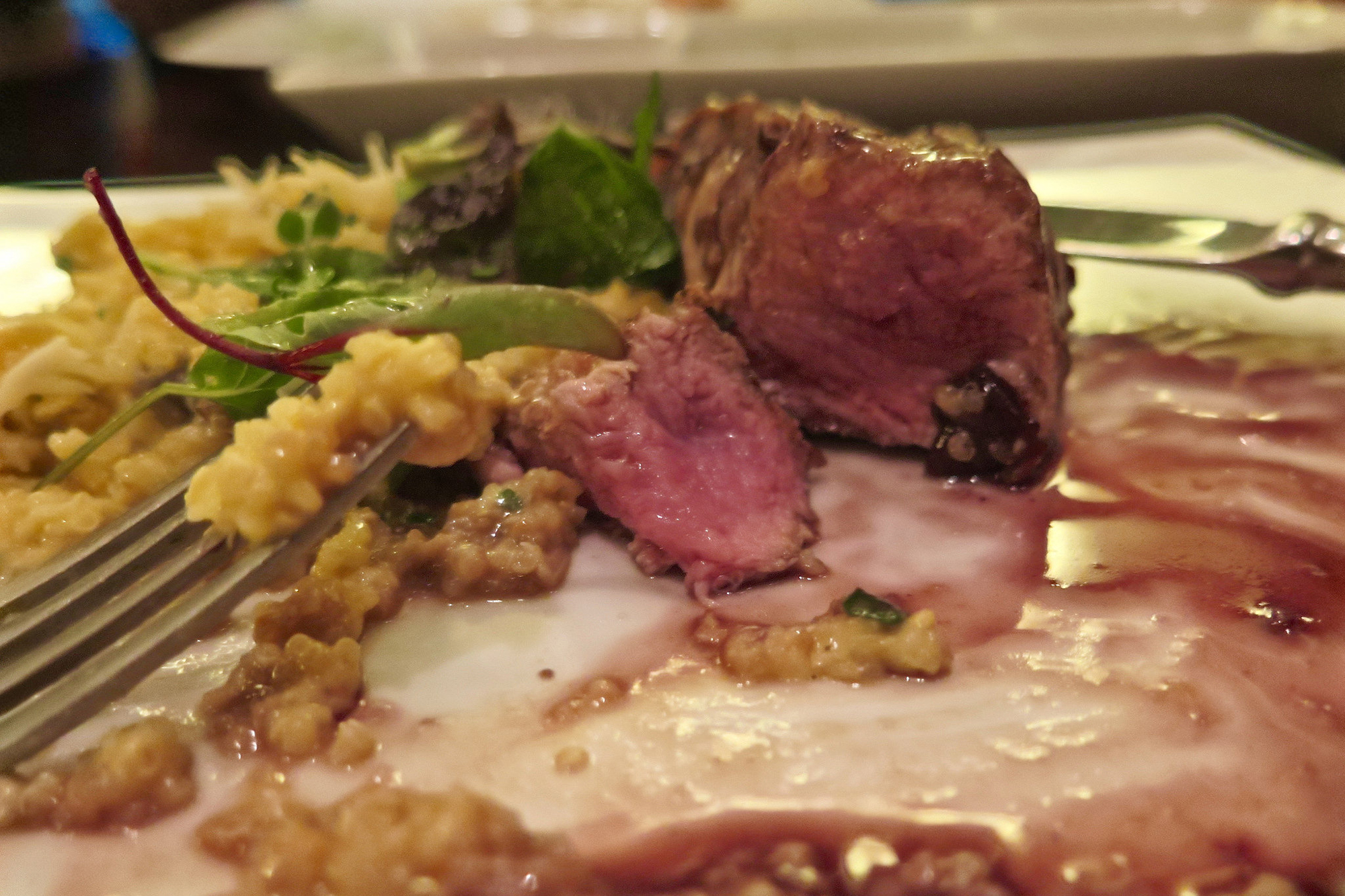 Alpaca
Cute animal lovers, I'm so sorry! I couldn't write about the food of Peru without including the exquisite meat of the Alpaca.
In the dizzying heights of the Andean mountains, where visitors flock from around the world to explore Inca history, live alpacas in their natural habitat. While you'll see them trotting around with locals in cities like Cusco for tourist photo opportunities, and their fine fur sold all over Peru, they are also farmed for their meat.
Alpaca meat is similar in flavour to beef, but has half of the saturated fat and a third less cholesterol. It also contains fewer calories per pound than any other land-based meat. I can attest that it is delicious, too. Cusco is one of the best places to try it, with restaurants across the city featuring it in various forms on their menus.
Juane
Over 60% of Peru's land is covered by the Amazon jungle, a part of the country too-often overlooked by travellers. Cities like Iquitos in the Peruvian Amazon are only accessible by boat or plane, but well worth the effort and expense.
In the last couple of centuries, steam navigation and colonial manoeuvring have seen Amazon village ports expand into bustling towns and cities. It remains, however, a region steeped in indigenous culture. We took the opportunity while visiting Iquitos to sample some of the finest examples of its local traditional food.
Juane is a popular indigenous dish available all over Iquitos from market stalls to posh restaurants. It comprises a mixture of chicken, rice and olives wrapped up into a giant bijao leaf and boiled.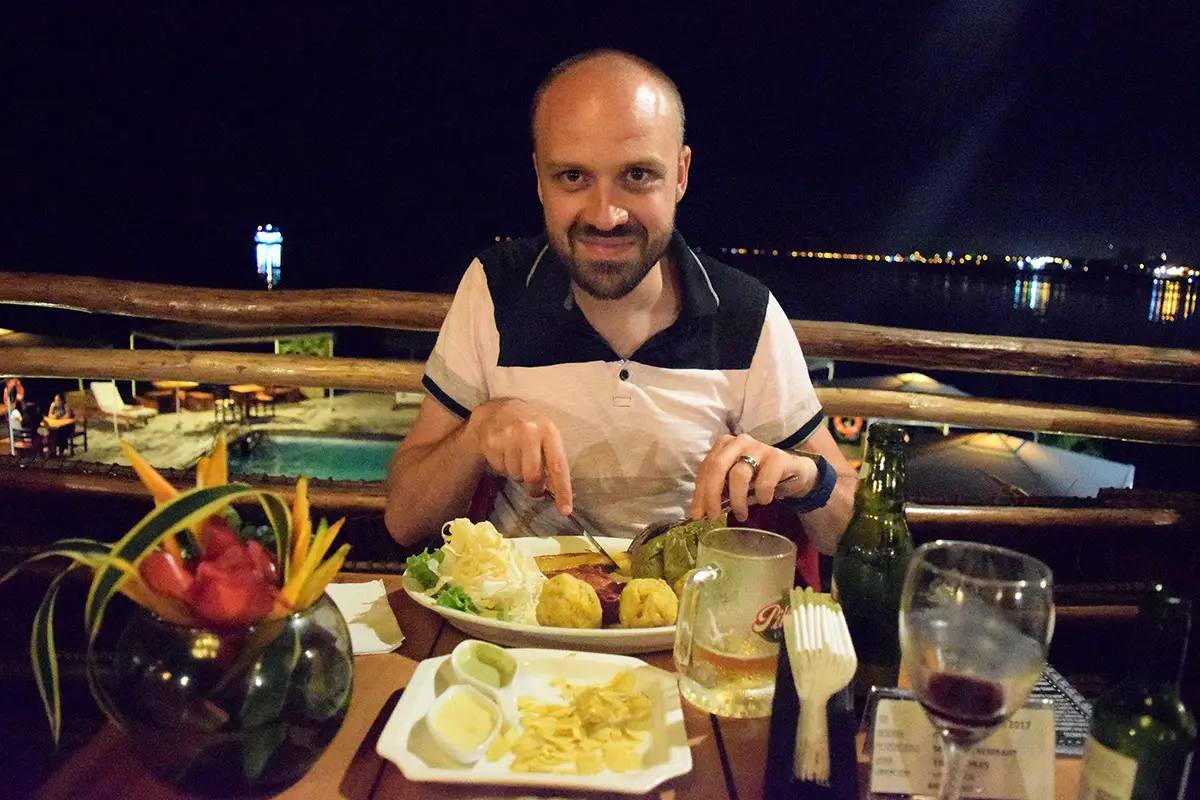 I tried juane at a restaurant quite like no other; Al Frio Y Al Fuego floats in the middle of the Itaya River, near its confluence with the Amazon. To reach it we had to take a short ferry ride. The bill was higher than we would usually spend on travel foods, but worth it for such a unique experience! As well as Amazonian dishes like Juane, it also serves traditional Peruvian favourites. To go all out, have the ceviche as a starter and wash it all down with a pisco sour, of course.
Alex Trembath is the creator of
Career Gappers
, a travel blog for active and social types with low-to-medium budgets. Check it out for travel inspiration, stories, tips and itineraries. You can also follow Career Gappers on
Facebook
,
Pinterest
,
Instagram
and
Twitter.