Little compares to soaking and relieving your muscles at a beautiful hot spring. Bursting with salts and minerals, their healing powers will keep your body rejuvenated, happy, and like new! From the island of Pantelleria to the world's hot spring capital, Budapest, take a look at Europe's best thermal baths.
1.    7132 Thermal Baths (Switzerland)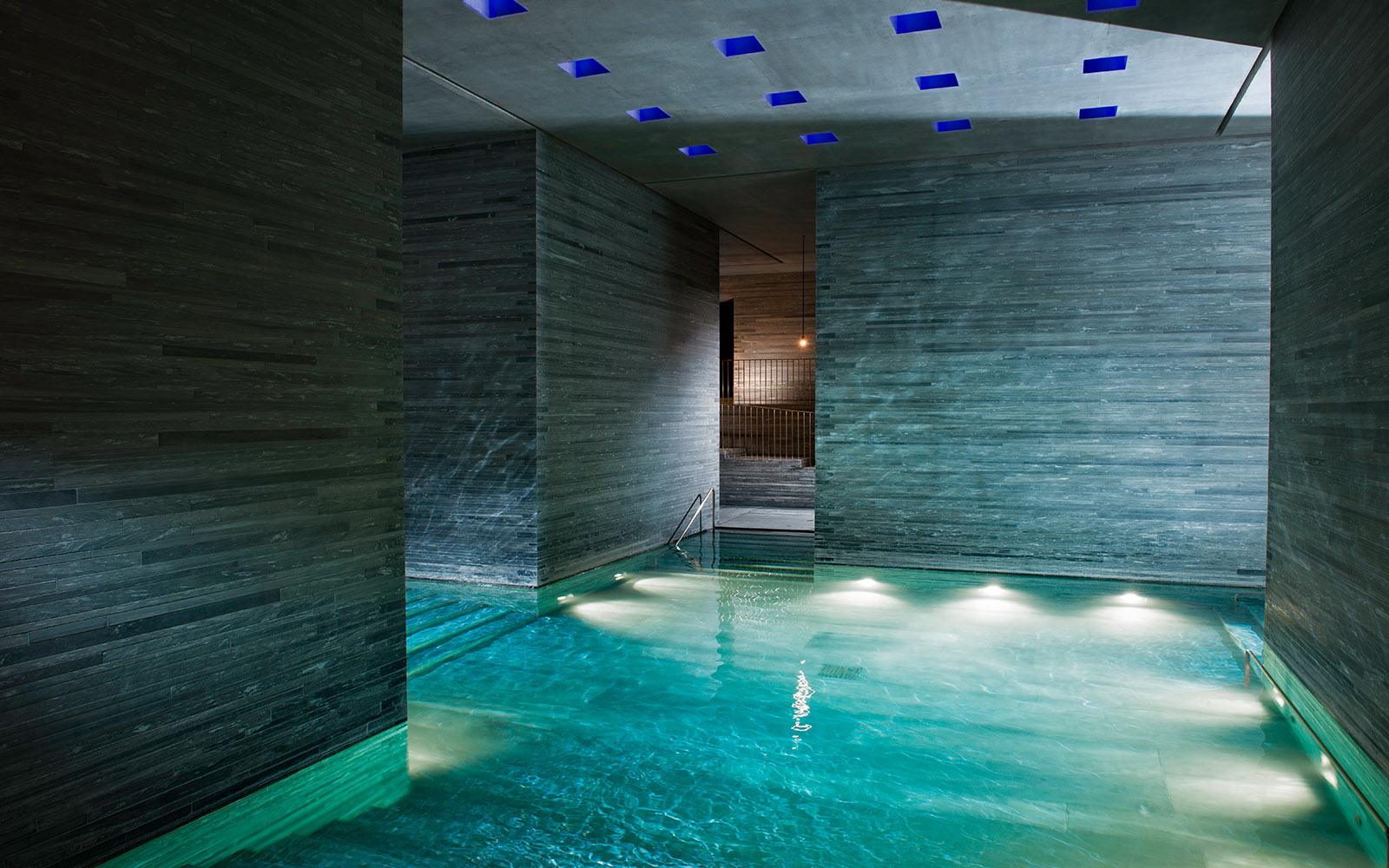 [credit: https://7132.com/]
Besides the high mountain tops and breathtaking scenery, Switzerland offers the most beautiful thermal baths at Val's. The sleek and modern design combined with the greenery will calm your nerves and activate your senses. And for an extra boost, you can always visit the new gym with the latest equipment at 7132.
2.    Pantelleria, Italy
The volcanic island of Pantelleria is home to stunning natural hot springs. The Mirror of Venus is a small lake gurgling at 50-60 °C. Looking at the open sky while covered in nourishing sulfur mud makes this THE relaxation spot. The Gadir baths going right into the sea are too a sight.
3.    Széchenyi Thermal Bath (Hungary)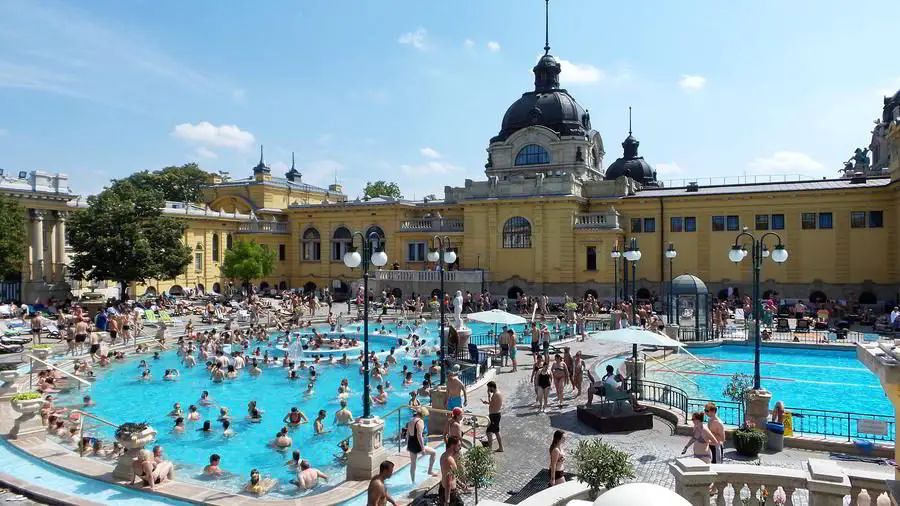 Budapest is widely known as the world's hot springs capital, and for a good reason. The historical thermal baths in Budapest will elevate you and keep you entertained and mingling in the medicinal pools. A favorite is the Széchenyi Bath in Neo-Baroque style, though all of them have their flair.
The most popular thermal baths of Budapest are:
Széchenyi Thermal Bath
Rudas Baths
Gellert Thermal Bath
Thermal Beer Spa
Lukcs Baths
Kiraly Thermal Bath.
4.    Loutra Pozar (Greece)
Bathing in the hot waters of Loutra Pozar is a once-in-a-lifetime experience. You can enjoy the waterfalls or a private bath, and relaxing in the hot springs after a winter walk is enriching. The stay includes a cluster of restaurants serving traditional local dishes, along with a relaxing spa treatment.
5.    Kaiser-Friedrich-Therme (Germany)
This lovely Roman-style thermal baths spa offers a revitalizing experience along with a bunch of saunas and steam rooms. Sand or oriental mud bath is also an option. The facility provides relaxation at various climate-controlled rooms and pools. The prices are affordable, but keep in mind that clothes are prohibited.
6.    Blue Lagoon (Iceland)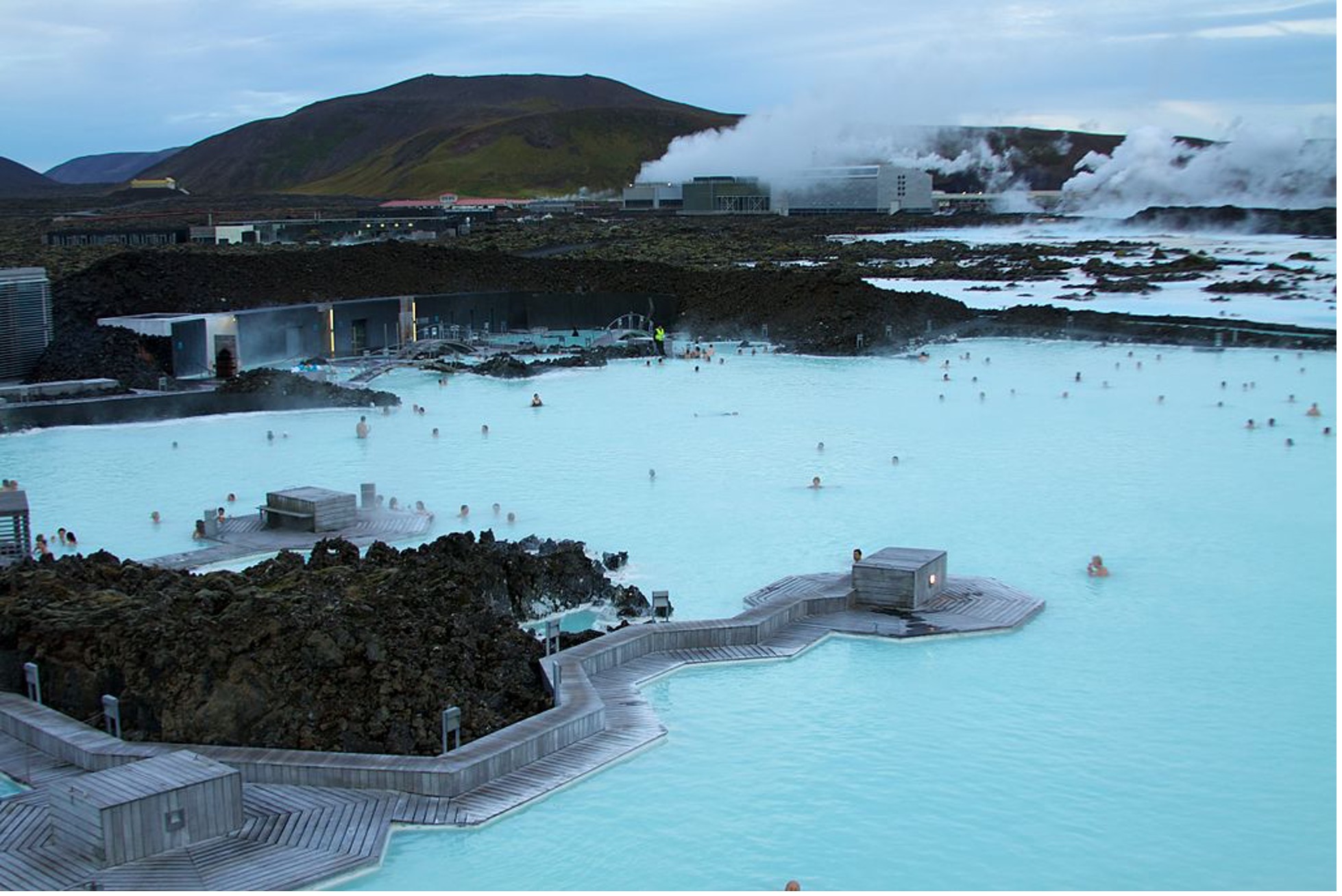 [https://commons.wikimedia.org/wiki/File:Iceland_-_Blue_Lagoon_09_(6571266721).jpg]
Every traveler's wish list includes a visit to the Blue Lagoon. It is a geothermal pool with seawater from 2000 meters beneath the surface, collecting all the minerals. As a result, it is highly beneficial and revitalizing to your skin. There's nothing quite like soaking in the milky Blue Lagoon water.
7.    Chateau des Thermes (Belgium)
Chateau des Thermes is Belgium's top-rated spa with natural thermal spring water. The water flows into the swimming pool at above 30 °C. There is an indoor and outdoor pool and a variety of treatments with thermal water and clay. We recommend checking out the wide range of relaxation rooms.
8.    Karlovy Vary (Czech Republic)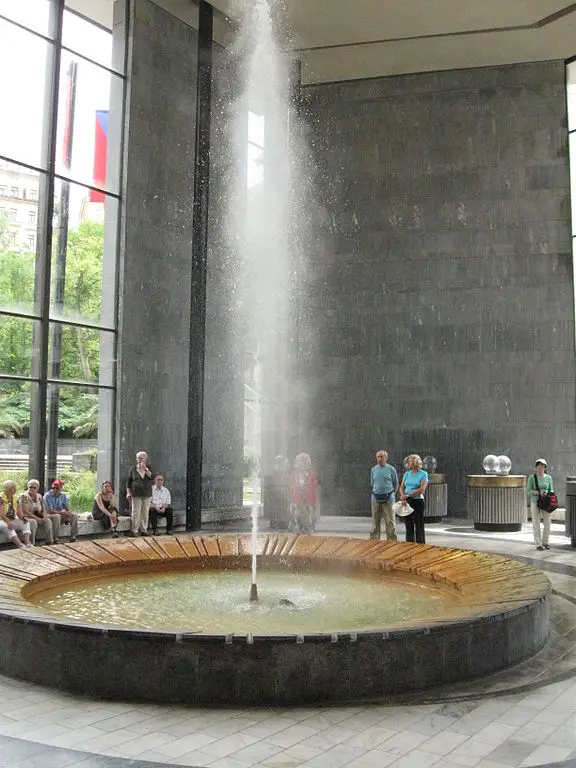 [https://commons.wikimedia.org/wiki/File:V%C5%99%C3%ADdlo_003.JPG]
Karlovy Vary is home to monumental buildings, stunning architecture, and a refreshing thermal baths spa. In the city's heart can be found the most mesmerizing spring of all – the Hot Spring. This body of water can fire up to 2,000 liters of thermal water at 72 °C in a minute.
9.    Klevevška Toplica (Slovenia)
Klevevž is an ideal location for detoxing and relaxing in warm thermal water. It is surrounded by gorgeous flora and reaches temperatures of over 20 °C. It's a terrific way to get away from the traffic and the bustle of everyday life because it's completely isolated in the wild.
10. Rogner Bad Blumau (Austria)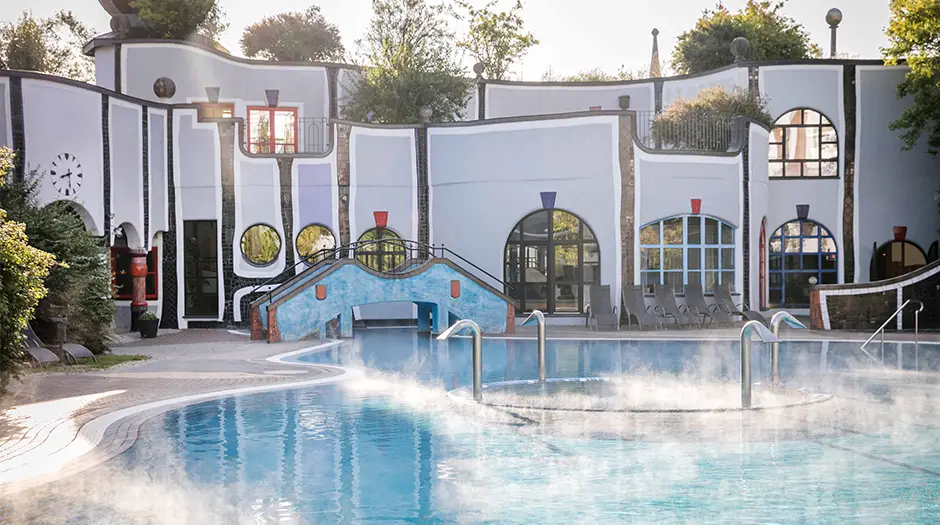 [Credit: https://www.blumau.com/en/bathing.html]
Friedensreich Hundertwasser's architecture surrounded by vegetation and wildlife is what makes this thermal park an artwork. The ring-shaped pool serves as the focal point, with a broad selection of accommodation, swimming, and dining areas extending into the surrounding nature. The tiny fountains in the pool massage and relax your body.
Final Words
A thermal spa is an excellent way to eliminate toxins, ease muscle pain, and boost circulation. Fortunately, Europe impresses with many hot springs that have been transformed into beautiful architectural designs and relaxation facilities. So, if you are looking for a relaxing weekend getaway, we suggest you make a reservation!
Big thanks to Iva from Ivasays.com for providing an awesome piece of content. Look at Iva's website to find more fascinating content such as what's displayed here.
For additional content such as this, check out our homepage here.