The Colca Canyon boasts the status of the second deepest in the world and the source of the Amazon river. It is also a popular spot for many tourists, who book one or two days trip with travel agencies from Arequipa. It's a pity though, that these agencies don't take them further than Cruz del Condor, because in this canyon are so many beautiful places worth visit.
Where is Canon del Colca
Colca Canyon is a river canyon in southern Peru in Arequipa region and it's considered to be the second world's deepest, the first place takes its neighboring Canon del Cotahuasi. Colca is a popular trekking destination for many tourists coming to Peru. The most famous place here is the Cruz del Condor, a viewpoint to watch the flight of giant Andean Condors, which call this canyon their home.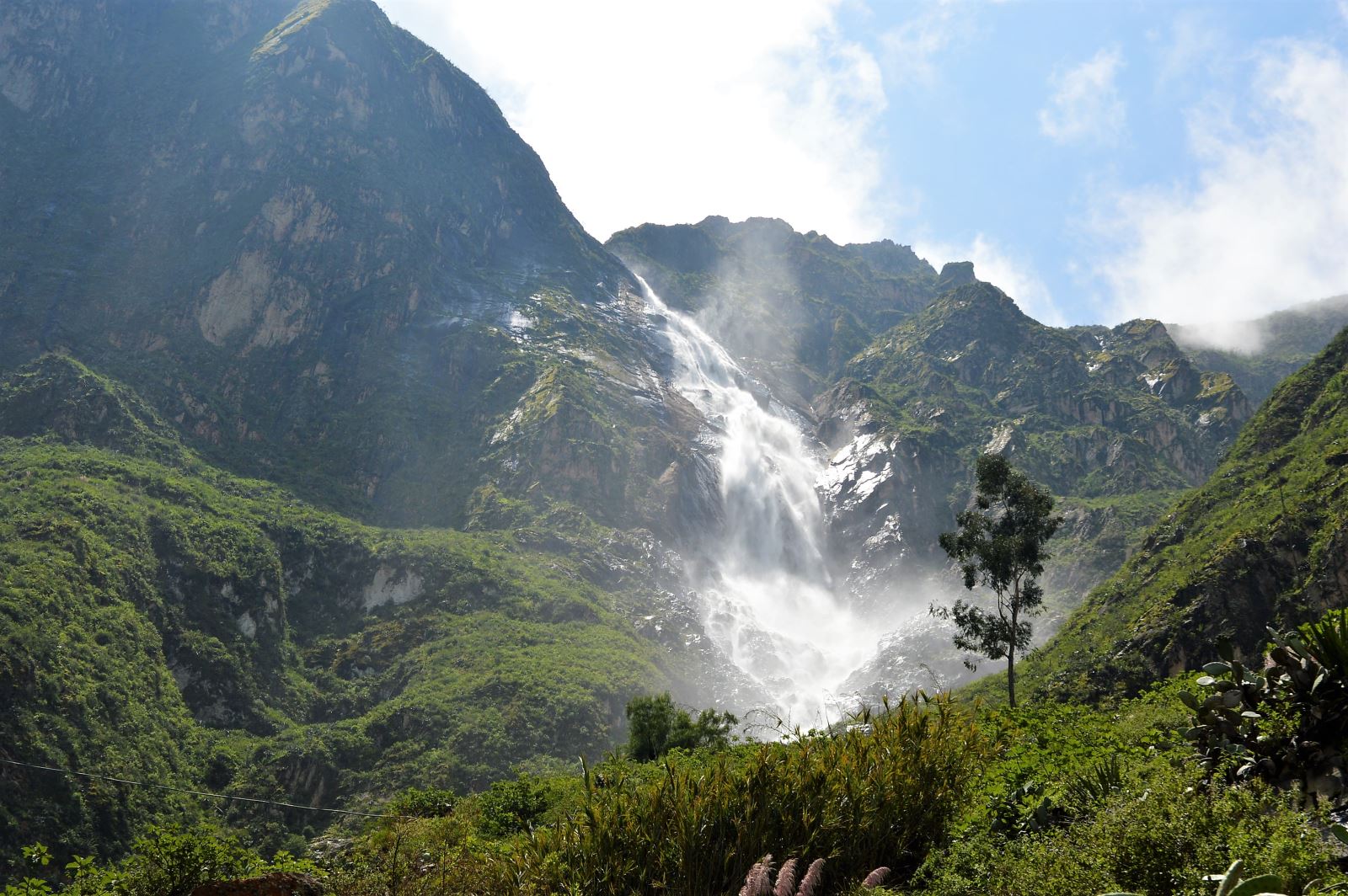 Tours to Colca Canyon
Colca is 100 km long and 3,4 km deep canyon (twice as deep as Grand Canyon) which is fascinating not only due to its size but as well due to its beautiful and varied nature as well as archaeological Inkas sites. This canyon is often visited by buses full of nature-loving tourists, trying to see all its beauty in two days. On these trips, the packed buses go to the Cruz del Condor, then rush through more places to end the day in one of the hotels with thermal pools. The secret is, this trip can be easily made on your own, enjoying the place fully and taking time to suck in the atmosphere of this breath-taking place.
What you shouldn't miss when visiting Colca
Getting to the heart of this place is no hard thing as frequent buses run from Arequipa and Puno to Chivay, a traditional town which welcomes tourist in its long kept high-land identity. Chivay is also the best starting point for exploring the area, as daily buses run to Cabanaconde, making stops in smaller villages on the way, as well as to other directions of the canyon. The best thing would be to ask at your hotel where to catch the smaller colectivo combis. The town itself offers enchanting views of surrounding peaks, a market with fruits, food as well as handicrafts and nice promenade with statues, where you can read a bit about the history and customs.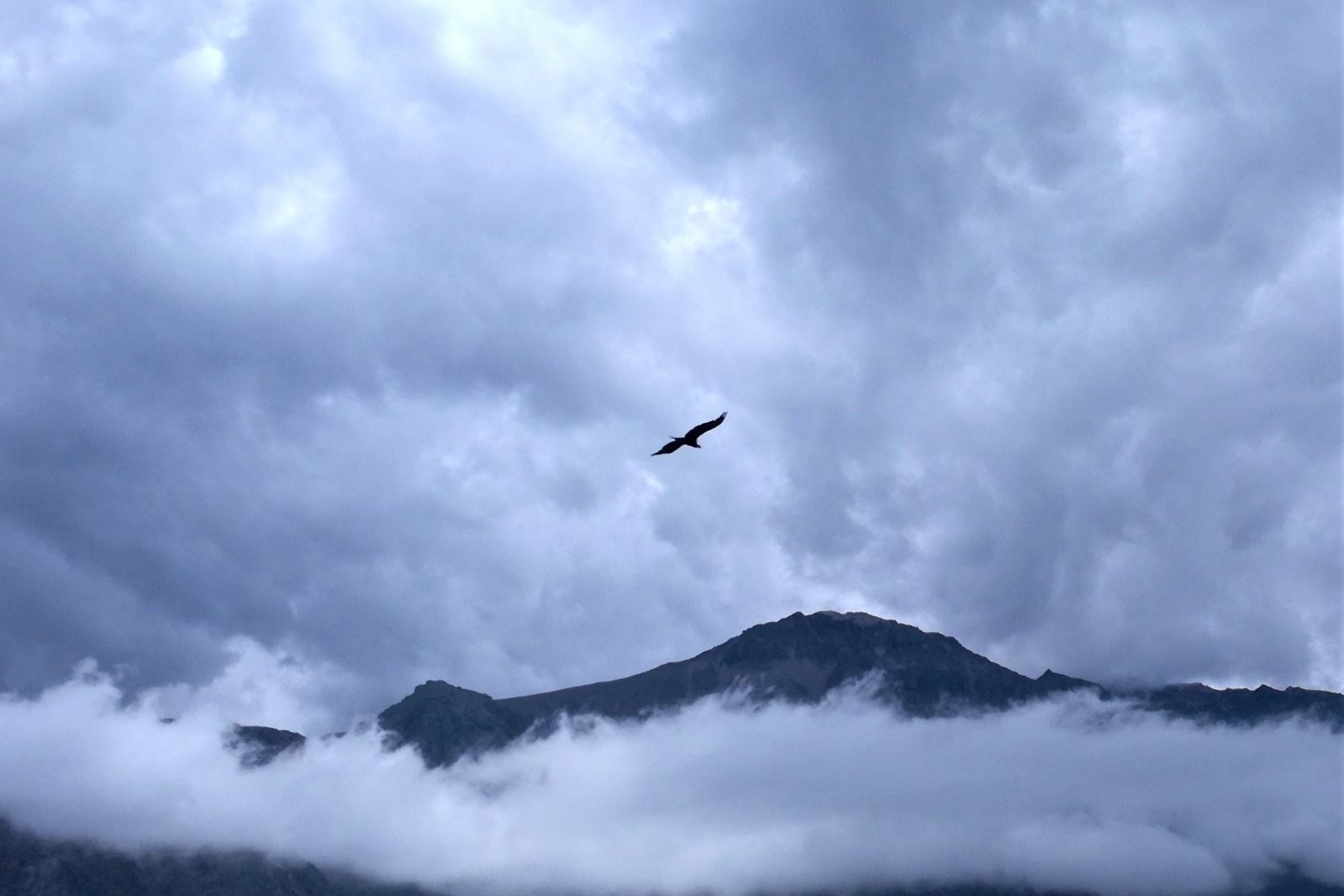 1 Watching a fascinating flight of Andean condors
The famous place for watching condors is approximately 1-hour drive from Chivay, on the way to Cabanaconde. It's also the place, where most of the tourist buses stop, making it very crowded already from early morning. Though there is a small hack, agency don't tell you about. You can watch condors also from other places! If you decide to do this trip on your own, take an early bus from Chivay and ask the driver to stop at the earlier viewpoint Cruz del Cura, where are much fewer people but as many condors as at Cruz del Condor. To see them though, you have to come early in the morning, the best is around 8 a.m.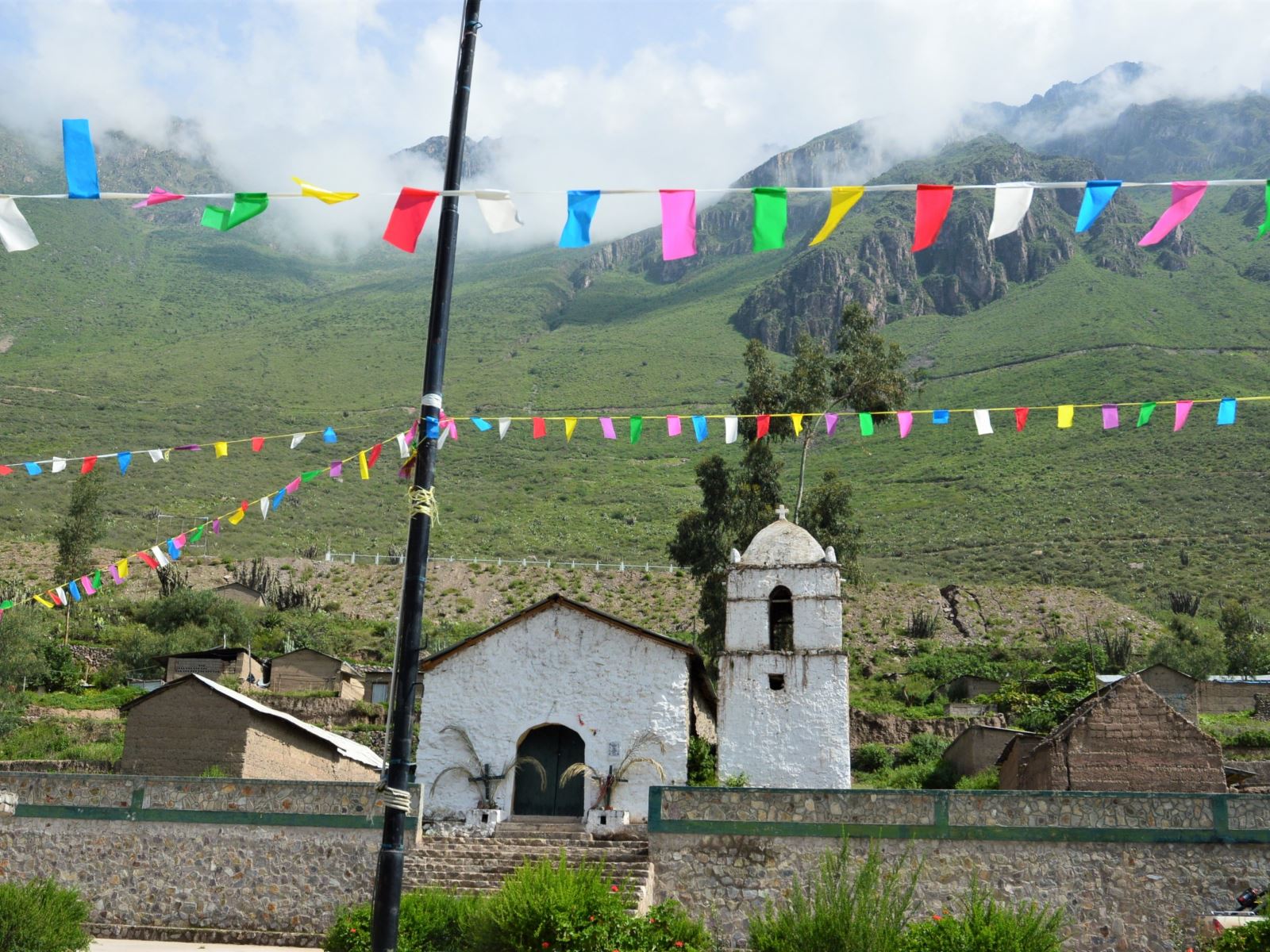 2 Hiking to the bottom of the canyon
Cabanaconde is a middle-sized town, worth visiting if you are a hiking fan. It's a smaller city without ATMs and internet signal, so bring enough cash and hiking info in advance as Cabanaconde is a great starting point for longer hikes. You can go to check the tropical oasis Sangalle at the bottom of the canyon, thermal lodge Llahuar or archaeologically charismatic Tapay. If hiking is not your thing, there are daily buses going to Tapay, making stops in smaller villages on the way. Though bear in mind it's a long and bumpy ride to Tapay.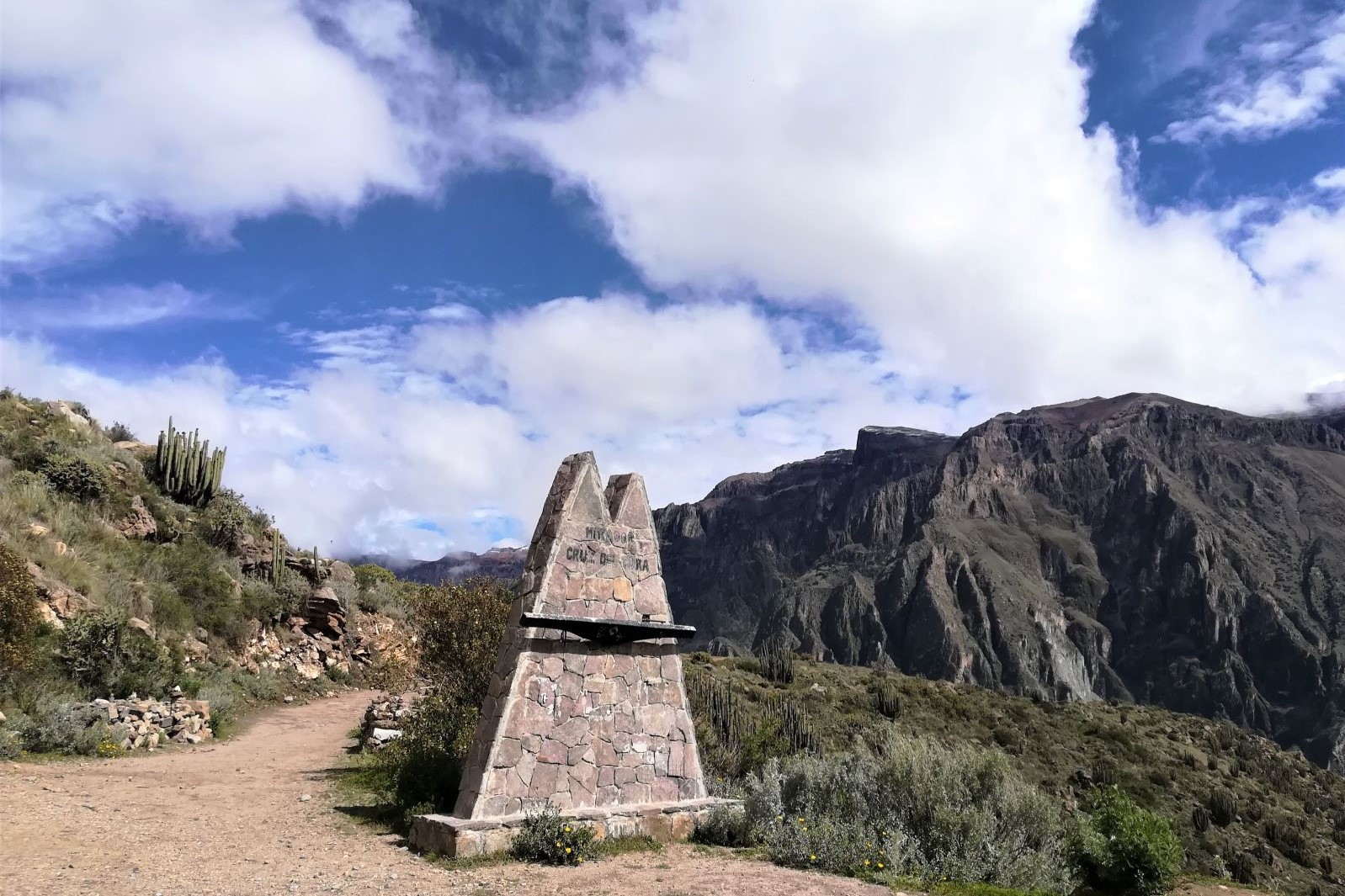 3 The 4 day "El Clasico" trek
This unofficial name marks a 2-3 day trek through the small villages of the middle canyon below the Cruz del Condor and Cabanaconde. This trek starts in Cabanaconde and takes you down to San Juan de Chucho, Tapay, Malata and Sangalle Oasis. If you don't feel like being on your feet for 3 days, there are buses going from Cabanaconde all the way to Tapay so you can shorten the hike in half and catch the bus in Malata back to Cabanaconde.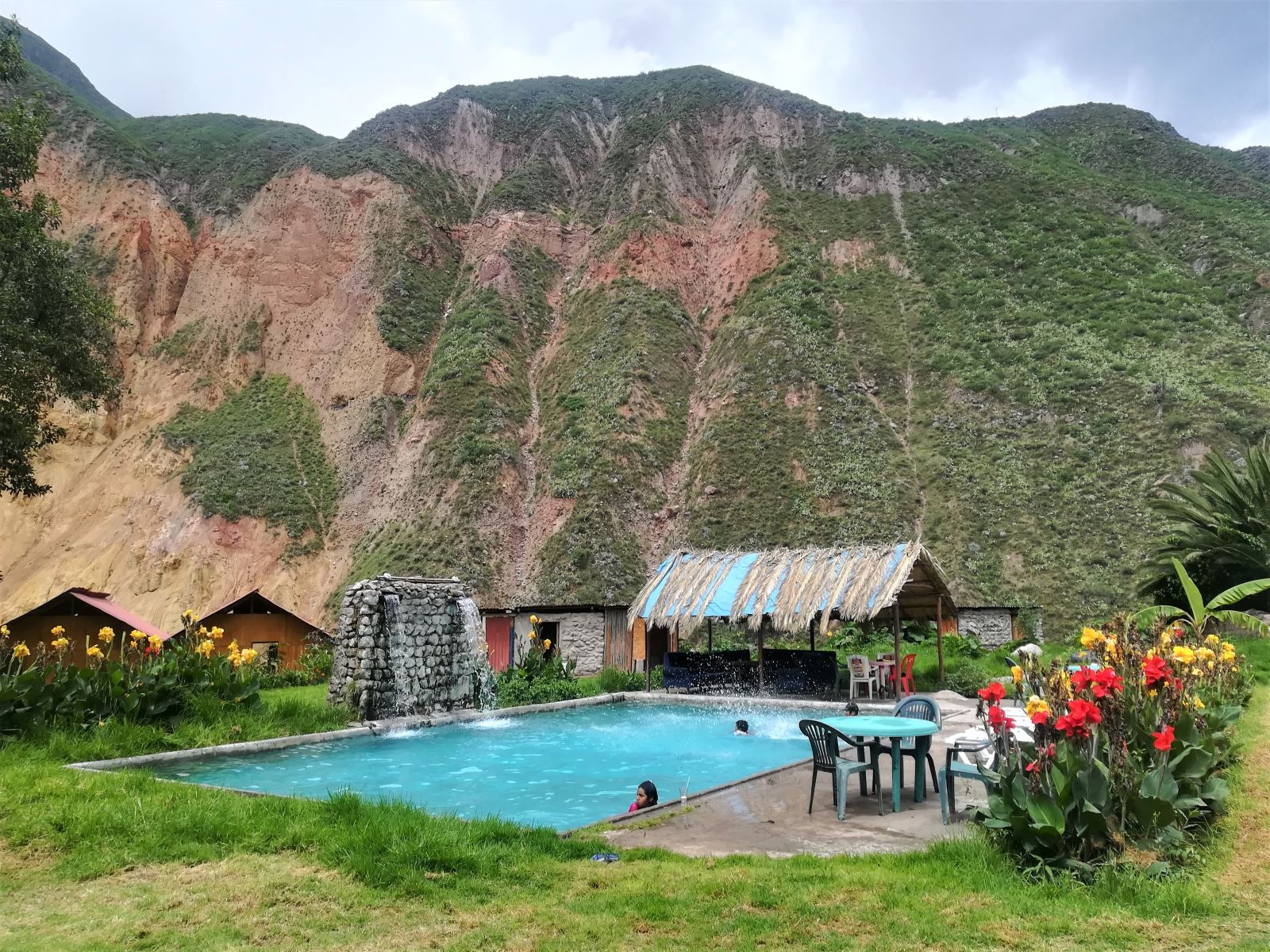 4 Majestic waterfalls and lodge with thermal pools
From Cabanaconde leads also a nice 3-4 days trek through the distant villages, which can be reached only by foot. The best thing about this trek is, that there will be probably nobody else on the road, and you don't have to carry camping equipment, as sleeping and eating is available in small wooden lodges for a ridiculously small amount of money. This hike lead from Cabanaconde, through lodges with thermal pools Llahuar, to majestic Huaruro waterfalls. From there you can either continue to Malata and Tapay or hike to the main road and catch the morning bus back to Cabanaconde.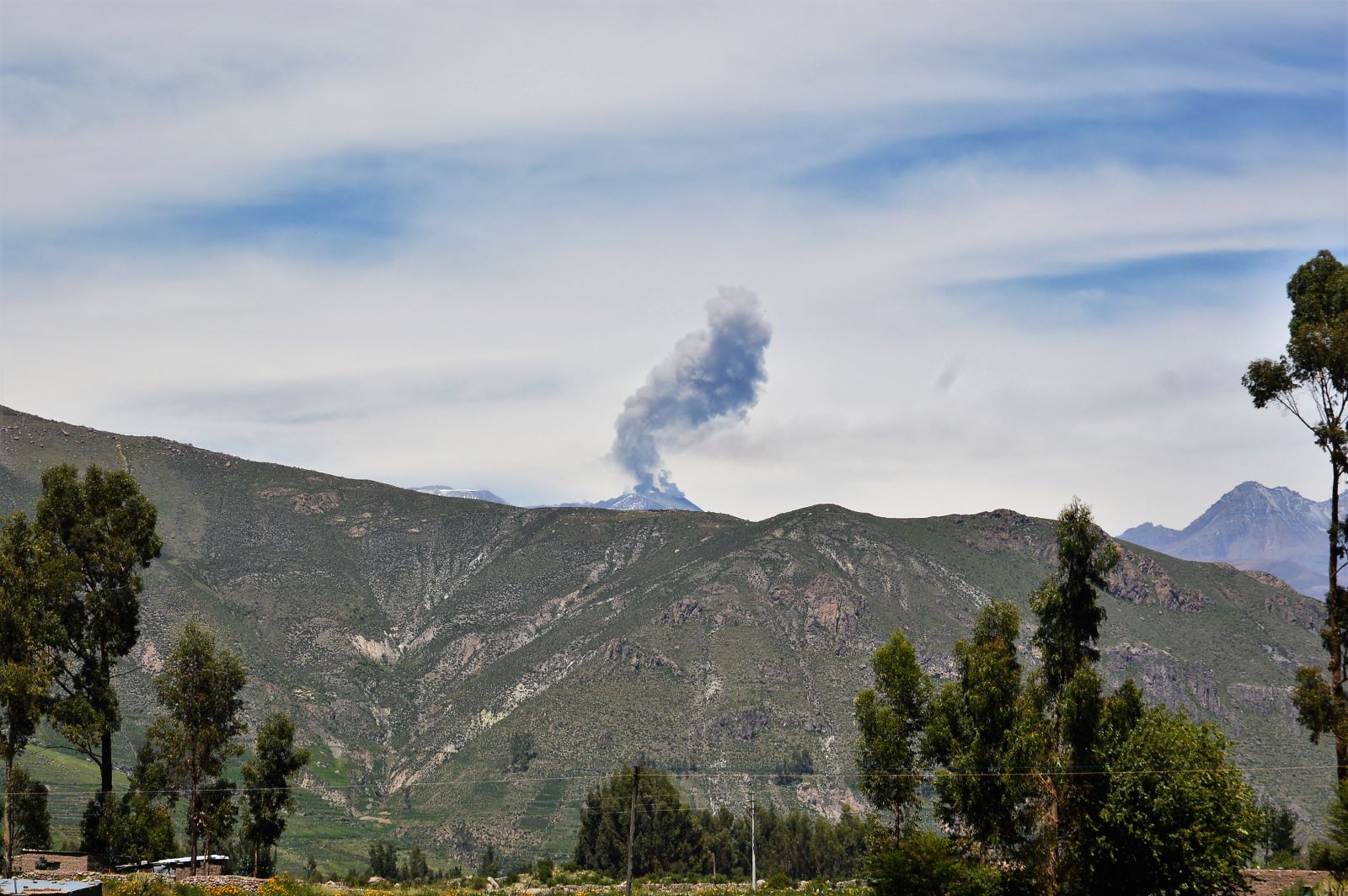 5 Volcano valley and blue flamingo lagoons
Huamba is a city of approximately the same size as Cabanacode, being a 1h drive away from it deeper into the canyon. The main attractions here are surrounding villages with smaller archaeological sites, the Mucurca lagoon with flamingos and other water birds, and an amazing Volcano valley, which promises incredible natural wonders and lava sculptures.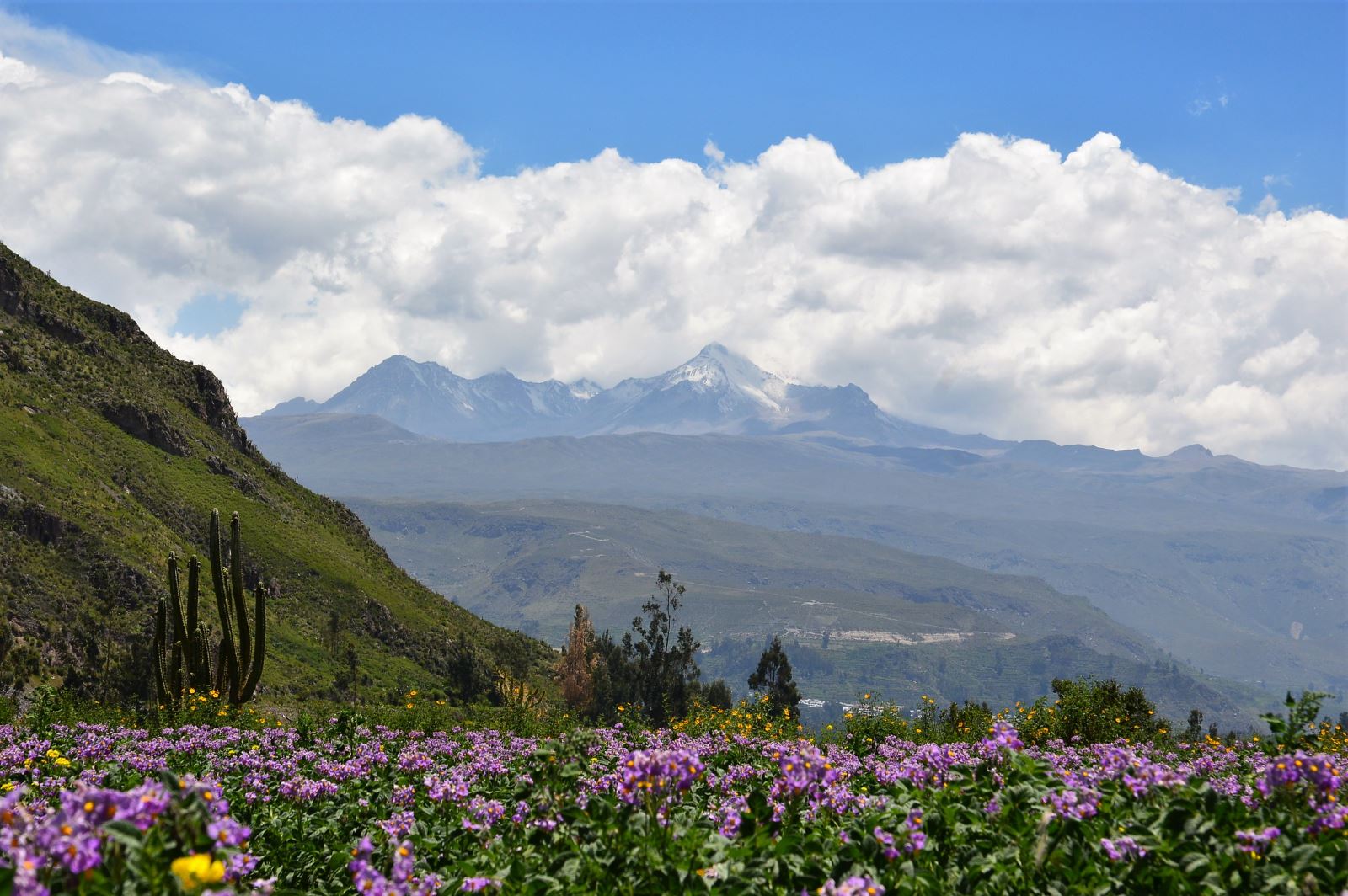 6 Ancient caves and a trek to the source of Amazon
The small village named Tuti lies on a road towards Cusco and is definitely worth a 2-day visit. Here you can go to see the local caves, get on an 8km long trek to the abandoned village from the 16th century and from there you can continue the hike towards the spring of the Amazon River.